Our History
Louis Palomas founded his chocolate shop in 1917 in the heart of Lyon, the gastronomic capital of France.
And it is from that very same historic workshop and boutique in the Place Bellecour, itself part of a UNESCO world heritage area, that the current Master Chocolatier, Dominique Clerc, perpetuates the artisanal know-how of fine French chocolates for Maison Palomas®.
The Legacy
Mr Palomas was a man of the highest standards and his chocolates and confectioneries set the bar in Lyon.
The company has changed hands four times since 1952, always to artisans keen to preserve and pass on Mr Palomas' unparalleled secret recipes and know-how.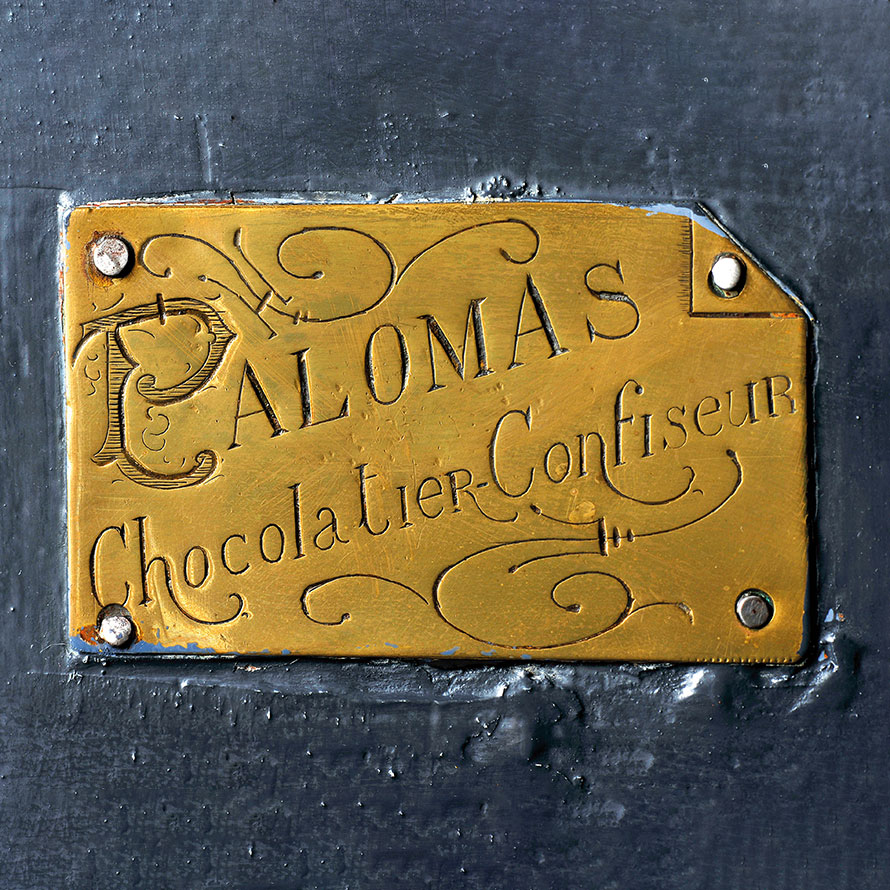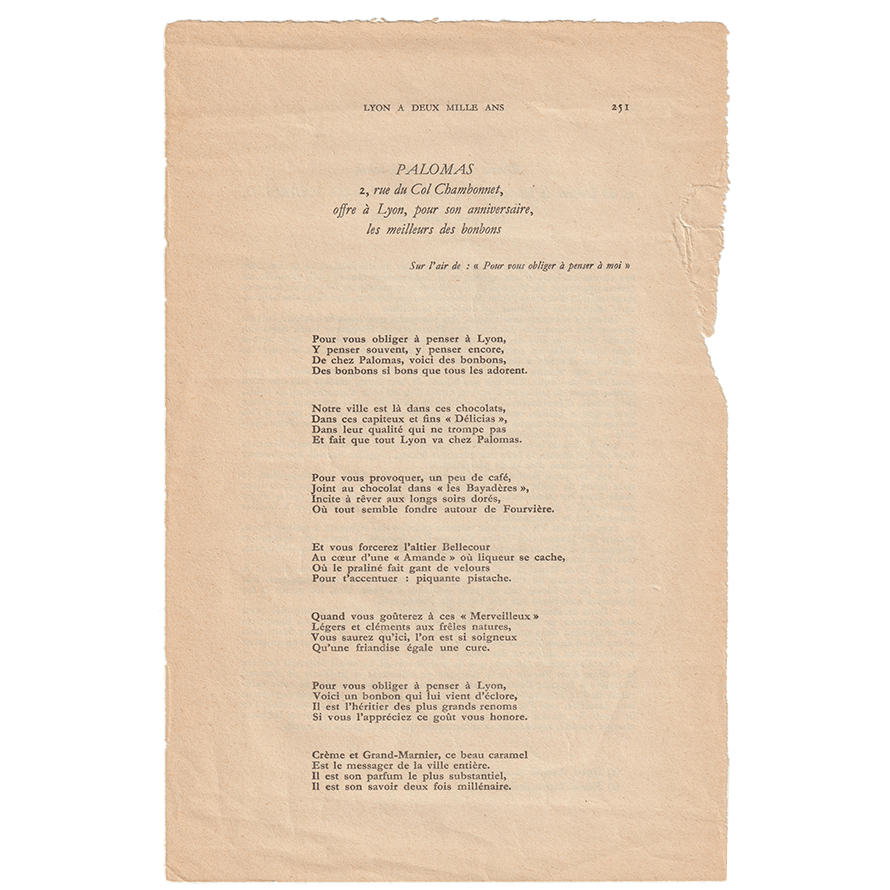 The Spirit
Our company is devoted to making the finest chocolates, and our mission is to delight and amaze chocolate-lovers of all generations by reinventing the pleasure of tasting chocolate.
The History
In 1917, Louis Palomas, a Spanish immigrant enrolled in the French army during the Great War, opened an artisanal chocolate and confectionery shop at No. 2 Rue Bellecour. Mrs Palomas, a midwife, helped her husband build a name for himself and his new venture by offering Palomas® treats to young mothers in Lyon's Presqu'île.
From then on, Maison Palomas® became an institution and its specialities were naturally to be found in the finest homes and establishments in the city. Success came quickly. In the meantime, Rue Bellecour was renamed Rue Colonel Chambonnet.
As he had no heirs, in 1952 Mr Palomas left the company to Mme Durieux who ran the shop. In 2011 I took over the reins of the Maison. Together with my wife Mika and her team, I ensure the quality of the products, the pleasure of the clients as well as the harmonious growth of this haute couture Maison of French chocolates.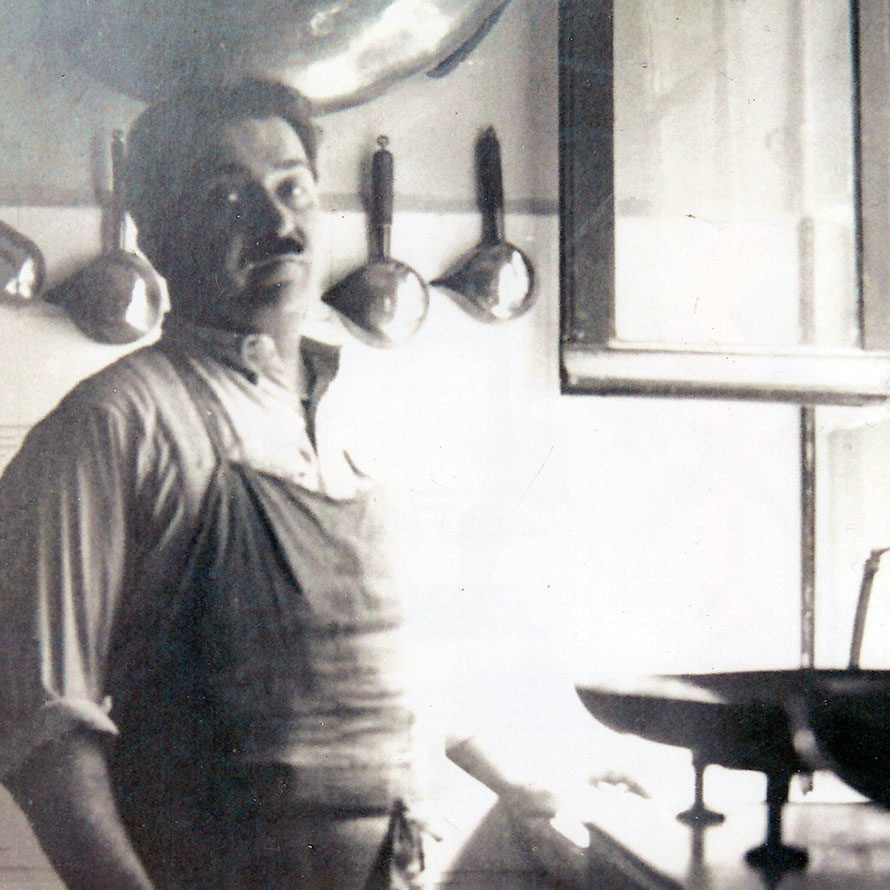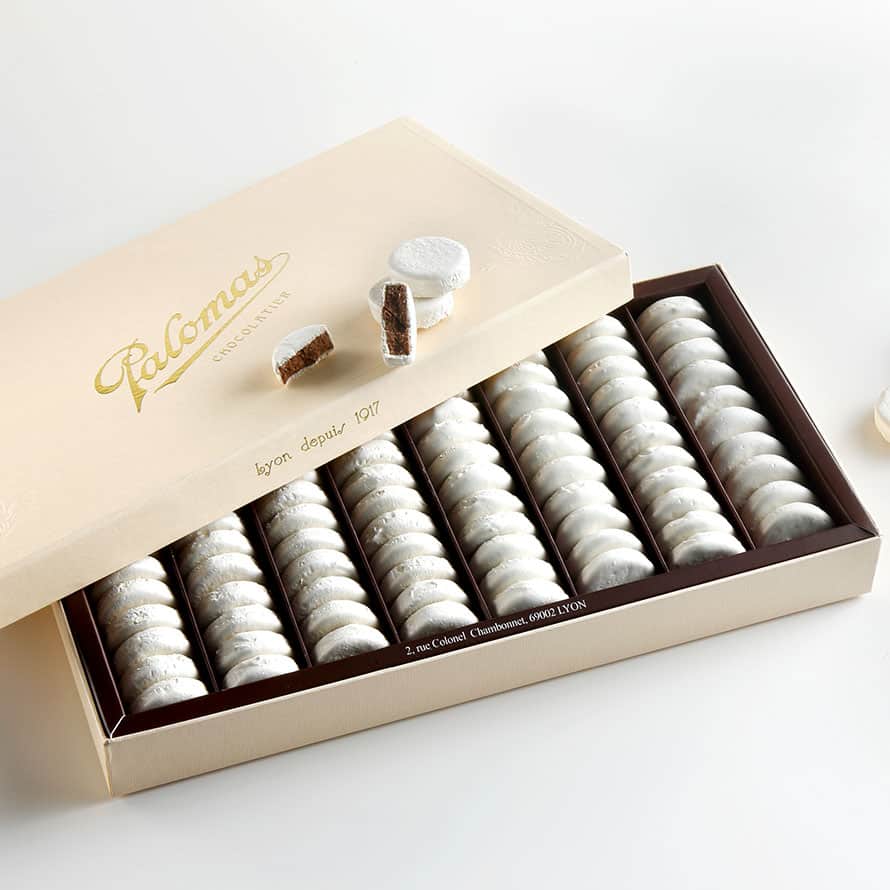 The Specialties
Maison Palomas® offers a wide range of high-end chocolates and confectioneries.
Among them, four specialities stand out: the Palet de Fourvière®, a real company icon that was patented in 1956, the Délicia® patented in 1923, the Amande de Bellecour® patented in 1965 and the Langue de Lyon® patented in 2020.
Our clients love their unique flavours - the likes of which you won't find anywhere else.
Learn More
Discover more about Maison Palomas