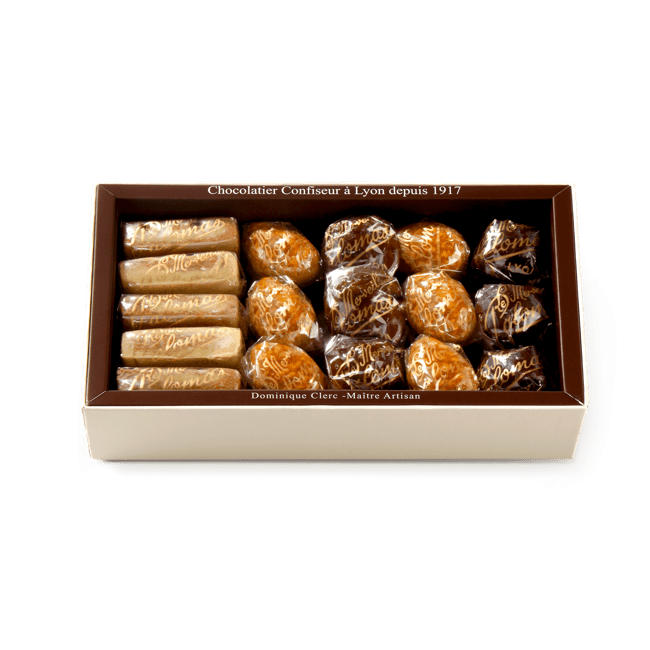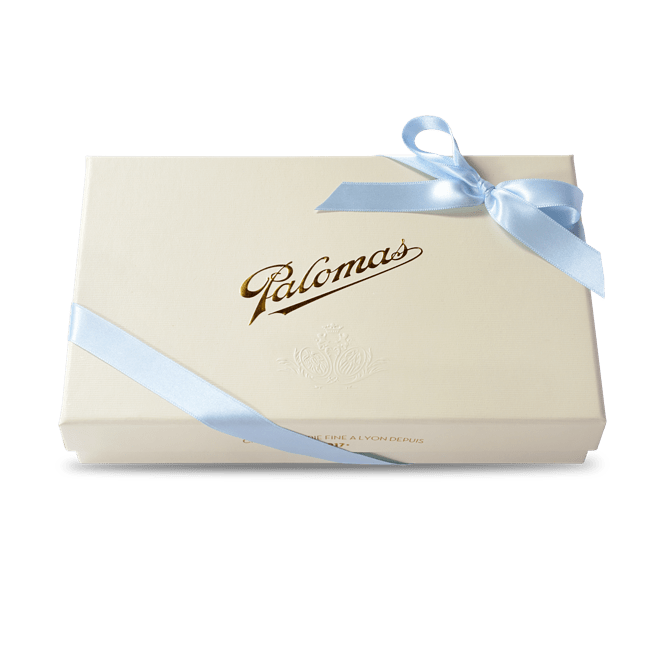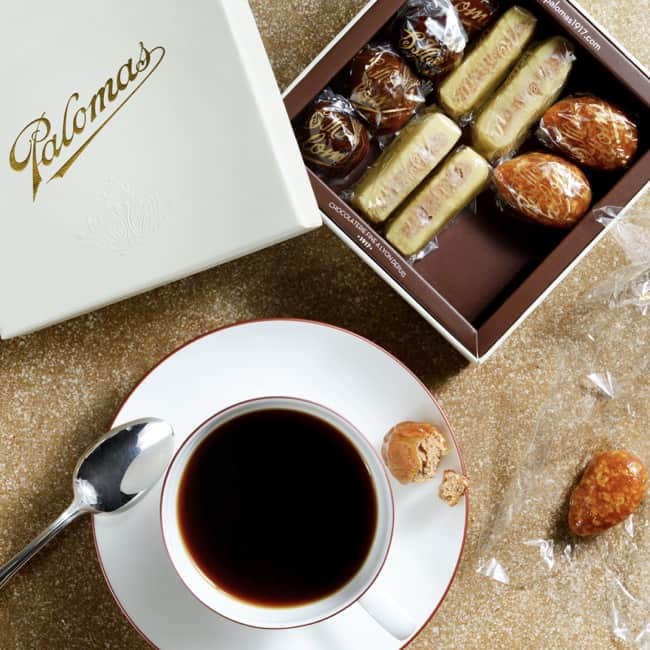 Merveilleux de Lyon
A layer of crunchy caramel coats these fine confectioneries.
Merveilleux de Lyon are one of the most traditional of all Maison Palomas products. Merveilleux de Lyon are made up of six kinds of confectioneries: chocolate Kalougas, coffee Kalougas, nut Kalougas, nougatine shells filled with almond praline, bars of pistachio marzipan and bars of almond praline. Each confectionery is coated in caramel and then wrapped individually to protect it from humidity.
Made in France
A Word from our Chocolate Master
You need a great deal of dexterity to coat these soft sweets in crunchy caramel.#They make dentists a fortune. Merveilleux de Lyon are a mystery; the name - Wonders of Lyon - doesn't sit well with our Lyon modesty and they stick to your teeth. And yet they are ever more popular, with no regard whatsoever for good manners. #It is very strange (or fortunate?) that such oddities exist!# Similar confectionery specialities can be found in and around Tours and, more generally, during the end-of-year holiday season at many confectionery shops. We, on the other hand, offer them all year round. In terms of appearance, Merveilleux de Lyon look rather similar to disguised fruits.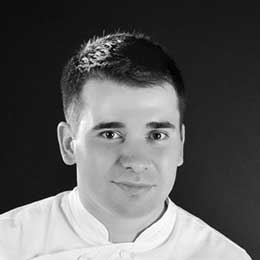 Ingredients
Sugar, glucose syrup, hazelnuts, almonds, cream, butter, cacao paste, honey, egg whites, pistachio paste, pistachio, coffee.
Allergens
Nuts, milk. Possible traces of gluten and eggs.
Conservation
Two weeks after purchase and store at a temperature below 20°C, in a dry place.Sugar, glucose syrup, hazelnuts, almonds, cream, butter, cacao paste, honey, pistachio paste, pistachio, coffee.
130x40x205mm - 500g - 130.00 €/kg - Reference: P-00758 - For Products with several flavors, the Chocolate Maker may exceptionnally replace one flavor by another according to production and/or seasonal constraints. Non-contractual photo. Serving suggestion.
Learn More
Discover more about Maison Palomas
Keep in Touch
Receive our Newsletter & be the first to get word of our new Chocolates and of our news.