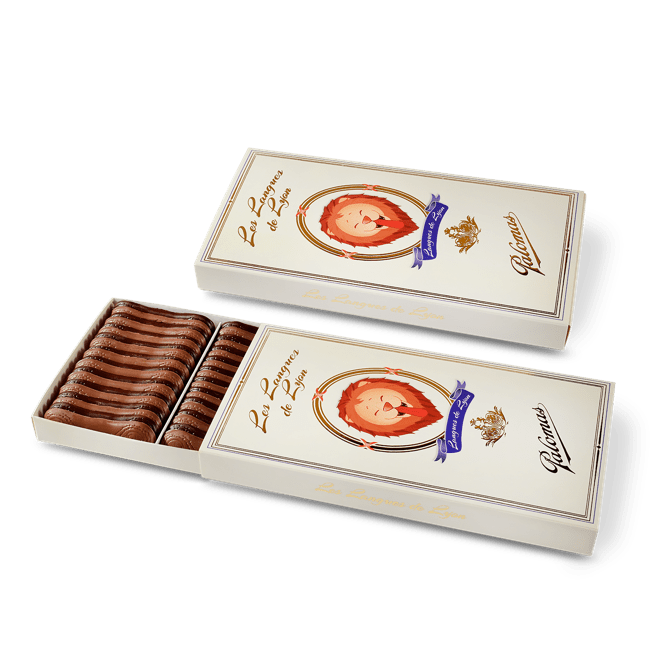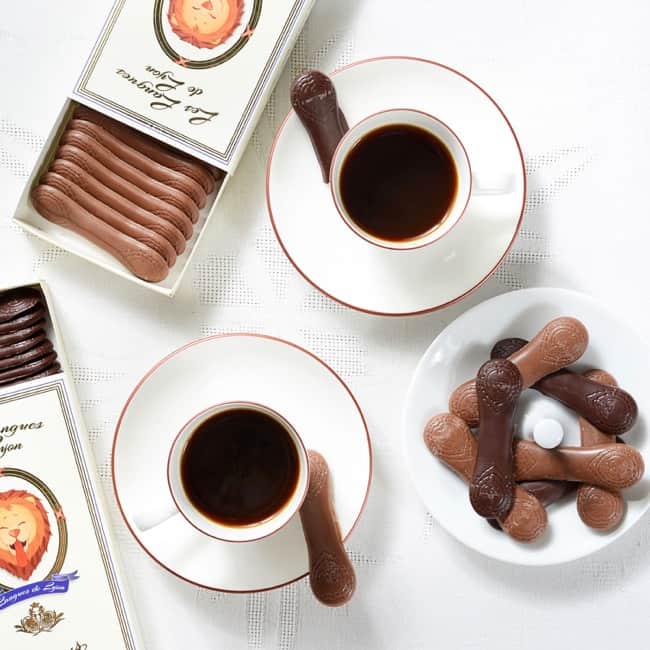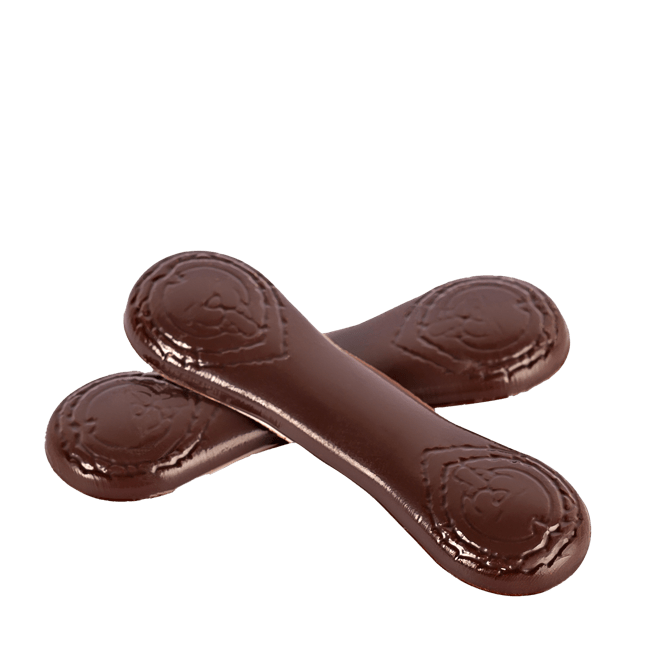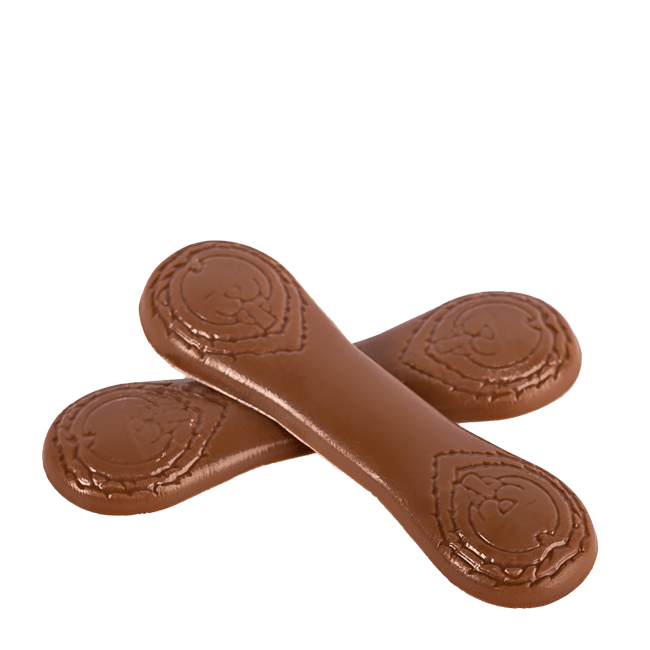 Langues de Lyon® Dark & Milk
Langues de Lyon In Peruvian Pure Origin Organic Dark And Milk Chocolate.
Trademark registered ® in 2020
With this exclusive speciality, Maison Palomas reinvents "cat's tongues" with an organic chocolate from Peru. This chocolate, much-loved by those of all ages with a sweet tooth, has a lion's head on the box - a nod to Lyon, the capital of gastronomy and the place where Maison Palomas was born. Langues de Lyon are a chance to explore some of the finest cacao crus in a fun and delicious way.
Langues de Lyon, 40% milk chocolate or 70% dark chocolate from organic, Peruvian cacao, are instantly identifiable from their citrus notes, extending into cocoa and a little sugar. They delight those of all ages with a sweet tooth.
Made in France
44.00 €
Box of 360g
This product is currently not available.
A Word from our Chocolate Master
Giving families a chance to share a moment of pleasure as they enjoy our chocolates and seeing the faces of young and old alike light up with a smile is one of the greatest satisfactions our trade brings us. In creating the Langues de Lyon, we wanted to remain true to the spirit of the Maison by offering both a fun-shaped treat and the pleasure of tasting a high-quality chocolate. It seemed only natural to choose an organically-grown chocolate, as well as one that was not too sweet, had a rich aromatic profile and was not to bitter. Give in to temptation with Langues de Lyon!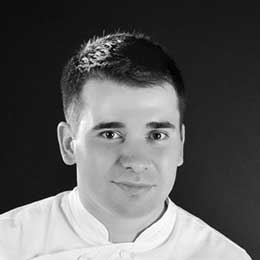 Our Advice
Langues de Lyon can be enjoyed by all the family, any time of the day, at a temperature below 20°C.
Ingredients
Sugar*, cacao butter*, powdered whole milk*, Peruvian cacao*, vanilla extract*, sunflower lecithin*. (*) Produit issu de l'Agriculture Biologique.
Allergens
Possible traces of nuts, gluten
Nutritional Values
Average nutritional values per 100g (dark chocolate) : Energy: 566kcal, Fat: 33.6g (of which saturated fatty acids: 25.1g), Carbohydrates: 41.7g (of which sugars: 30.1g), Protein: 14g, Salt: 0.02g Average nutritional values per 100g (milk chocolate): Energy: 610 kcal, Fat: 46g (of which saturated fatty acids: 29g), Carbohydrates: 43g (of which sugars: 38g), Protein: 8g, Salt: 0.02g
Conservation
Eat within 12 weeks of purchase and store at a temperature below 20°C.
236x22x123mm - 375g - 117.33 €/kg - Reference: P-00991 - For Products with several flavors, the Chocolate Maker may exceptionnally replace one flavor by another according to production and/or seasonal constraints. Non-contractual photo. Serving suggestion.
Learn More
Discover more about Maison Palomas
Keep in Touch
Receive our Newsletter & be the first to get word of our new Chocolates and of our news.