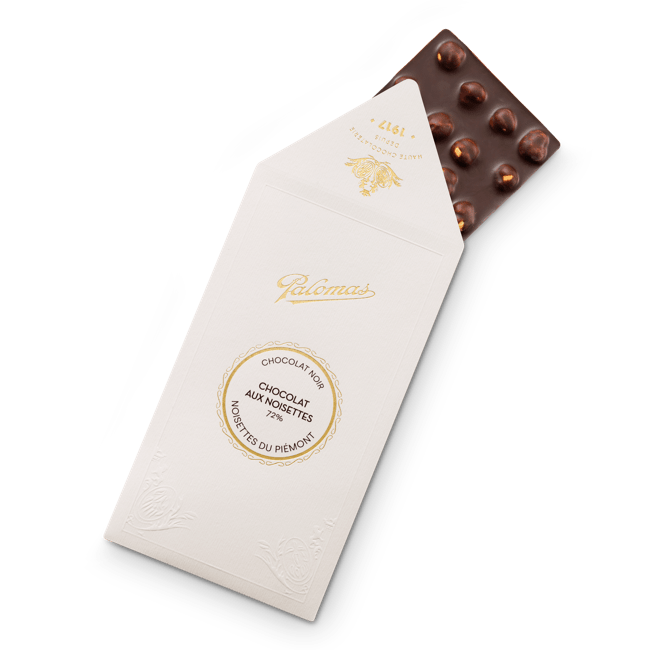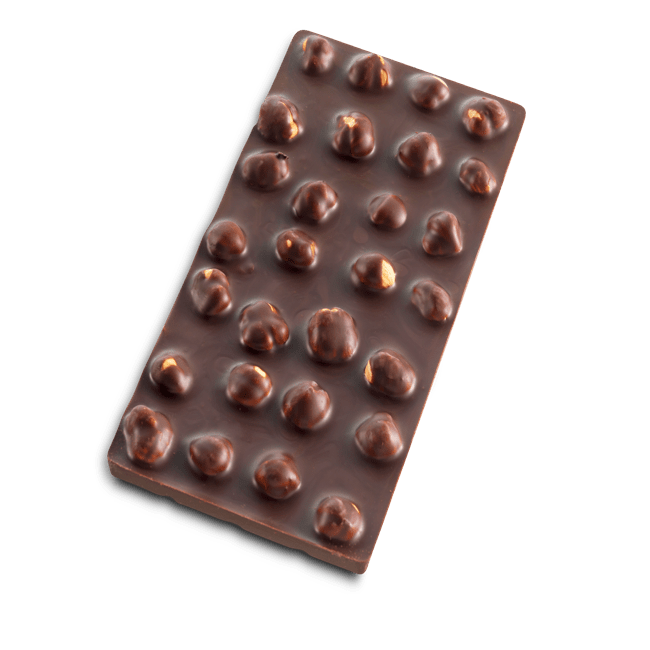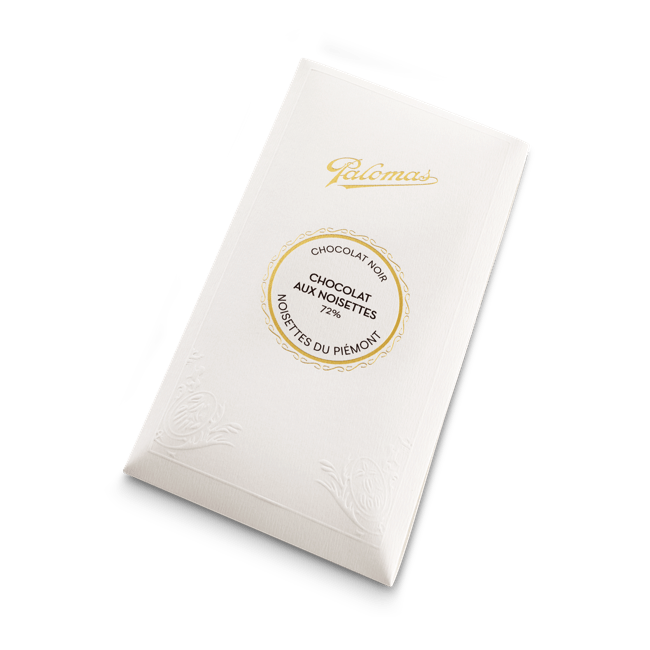 Dark Bar Piedmont Hazelnut
Bar of dark chocolate with 72% cacao content and hazelnuts.
An attack of intense, woody notes and then the first hints of cacao. To finish, a generous and creamy length on the palate. The full-roasted hazelnuts are crispy and aromatic.
A dark chocolate, round in the mouth, with Piedmont hazelnuts.
Made in France
8.90 €
90g
Delivery estimate: on or before Friday 6 October with Express France.
This Product is shipped directly from our Boutique in Lyon, France. Packaging will protect from shocks and heat.
Ingredients
Net weight 90g72% minimum cacao, cane sugar, vanilla pods. six weeks after purchase at a temperature below 20°C, in a dry place away from smells.
Allergens
Possible presence of nuts, milk and flour.
Nutritional Values
Average nutritional values per 100g : Energy: 593,6 kcal, Fat: 50g (of which saturated fatty acids: 18,3g), Carbohydrates: 24,8g (of which sugars: 20,7g), Protein: 11,2g, Salt
150x8x75mm - 110g - 80.91 €/kg - Reference: P-00828 - For Products with several flavors, the Chocolate Maker may exceptionnally replace one flavor by another according to production and/or seasonal constraints. Non-contractual photo. Serving suggestion.
Learn More
Discover more about Maison Palomas
Keep in Touch
Receive our Newsletter & be the first to get word of our new Chocolates and of our news.