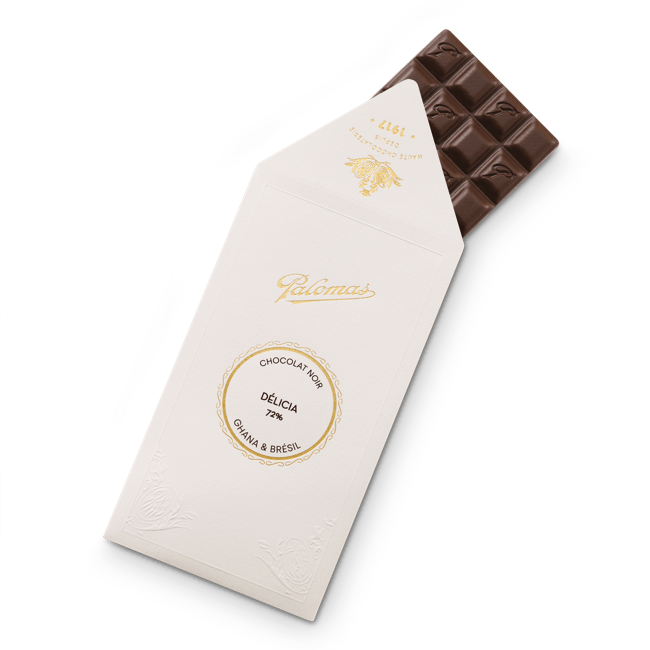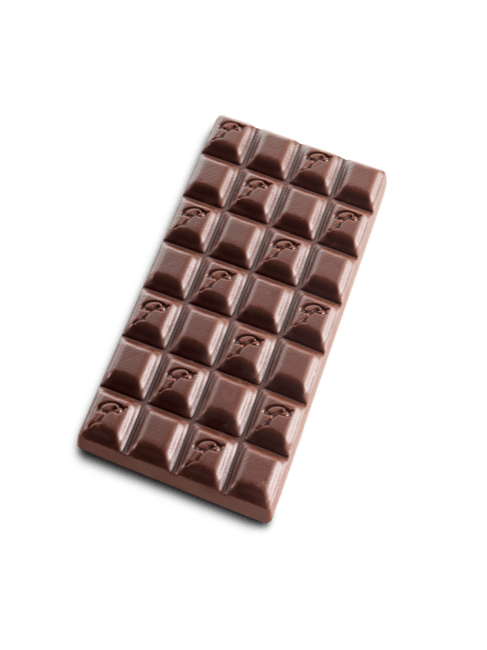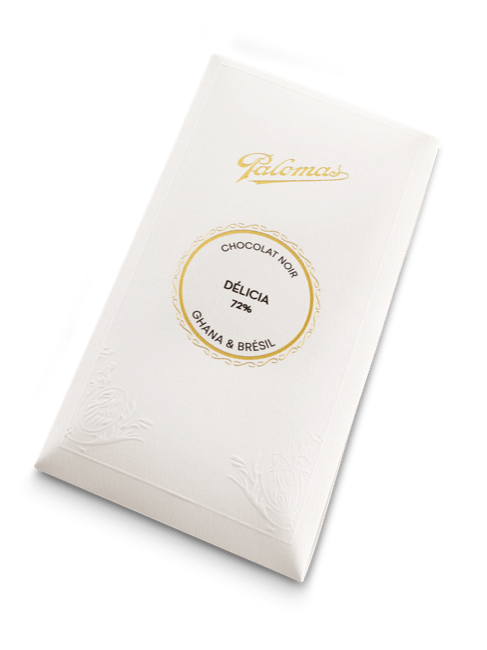 Dark Bar Délicia
Bar of dark chocolate with 72% cacao content.
"Round on the palate, this dark chocolate excels through the intensity of its woody notes and its head notes of cacao. Its length in the mouth is generous and creamy."
The chocolate used in this bar is the same we use for our speciality, Délicia.
Made in France
7.90 €
90g
Delivery estimate: on or before Friday 6 October with Express France.
This Product is shipped directly from our Boutique in Lyon, France. Packaging will protect from shocks and heat.
Ingredients
Net weight 90gcacao, sugar, cacao butter. six weeks after purchase at a temperature below 20°C, in a dry place away from smells. Soy lecithin-free chocolate.
Allergens
Possible presence of nuts, gluten and milk.
Nutritional Values
Average nutritional values per 100g: Energy: 573 kcal, Fat: 43g (of which saturated fatty acids: 26g), Carbohydrates: 31g (of which sugars: 27g), Protein: 9.1g, Salt
150x8x75mm - 110g - 71.82 €/kg - Reference: P-00817 - For Products with several flavors, the Chocolate Maker may exceptionnally replace one flavor by another according to production and/or seasonal constraints. Non-contractual photo. Serving suggestion.
Learn More
Discover more about Maison Palomas
Keep in Touch
Receive our Newsletter & be the first to get word of our new Chocolates and of our news.