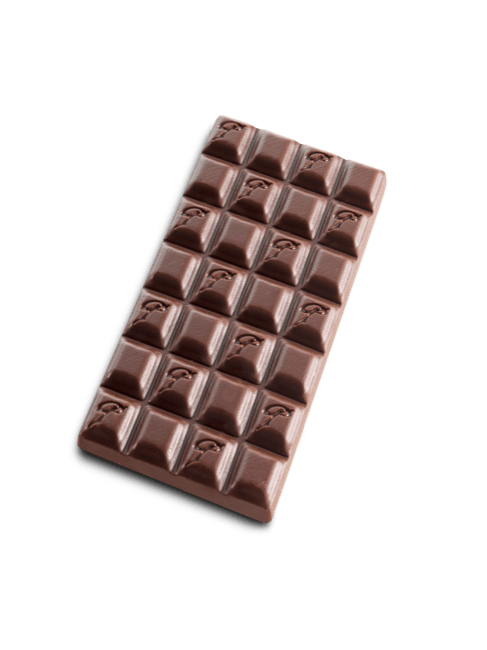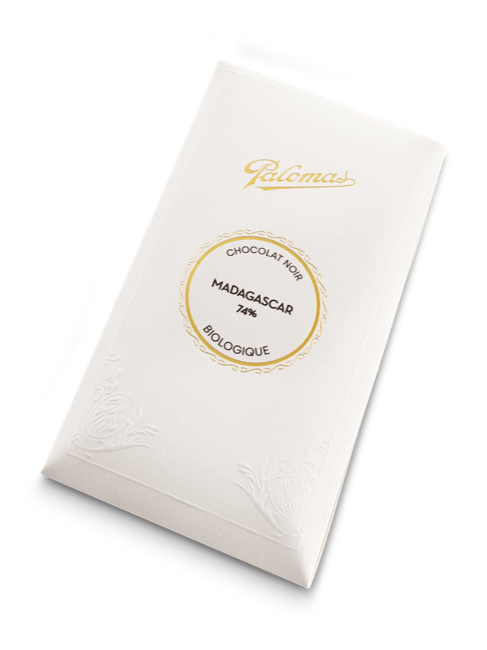 Dark Bar Madagascar
Bar of Dark Chocolate With 74% Cacao Content.
"A blend of exotic fruits, delicious gingerbread flavours and sharp citrus notes. For fans of slightly acidic and elegant chocolate."
Made from cacao beans from a single plantation the "plantation chocolates" exude the aromatic potential of each terroir thanks to the incredible work of planters the during fermentation and drying stages. The gentle roasting is carried out in steps to preserve the aromas and the individual characteristics of the cacao bean. Soy lecithin-free chocolate.
Made in France
7.90 €
90g
This product is currently not available.
Ingredients
Net weight 90g 74% minimum cacao, cane sugar, vanilla pods. six weeks after purchase at a temperature below 20°C, in a dry place away from smells.
Allergens
Possible presence of nuts, milk.
Nutritional Values
Average nutritional values per 100g: Energy: 582kcal, Fat: 44g (of which saturated fatty acids: 26g), Carbohydrates: 30g (of which sugars: 27g), Protein: 9g, Salt: 0.02g
150x8x75mm - 90g - 87.78 €/kg - Reference: P-00825 - For Products with several flavors, the Chocolate Maker may exceptionnally replace one flavor by another according to production and/or seasonal constraints. Non-contractual photo. Serving suggestion.
Learn More
Discover more about Maison Palomas
Keep in Touch
Receive our Newsletter & be the first to get word of our new Chocolates and of our news.