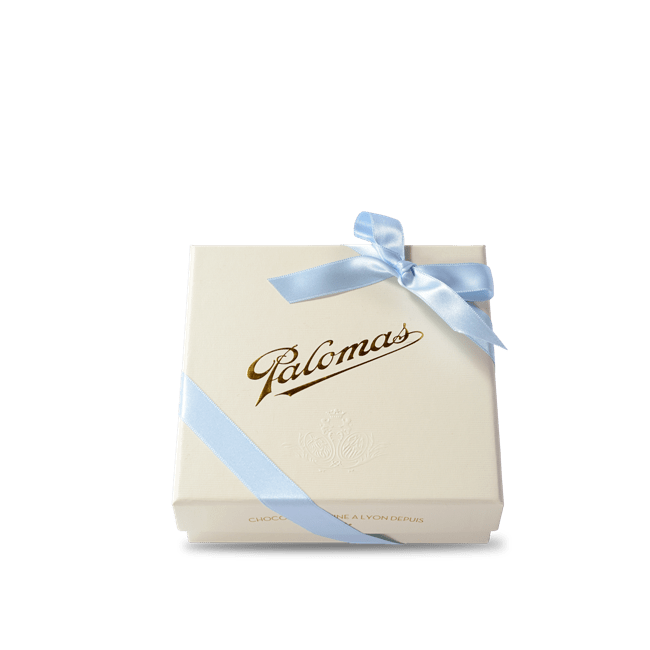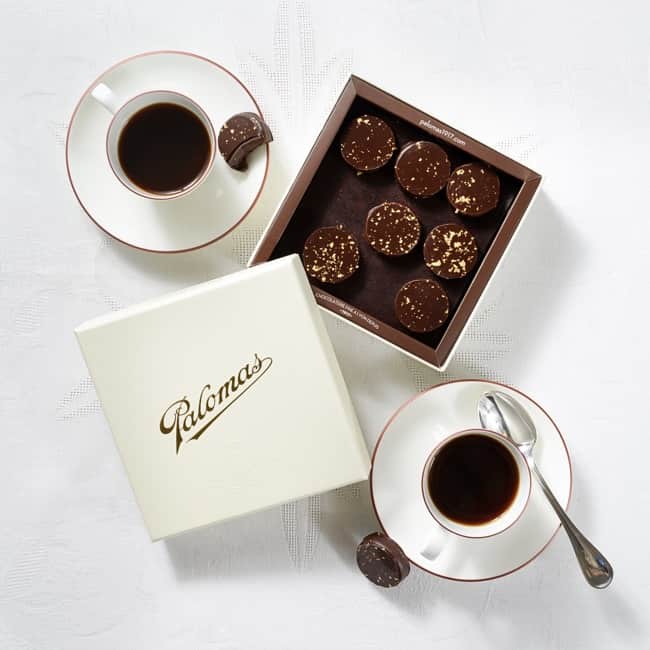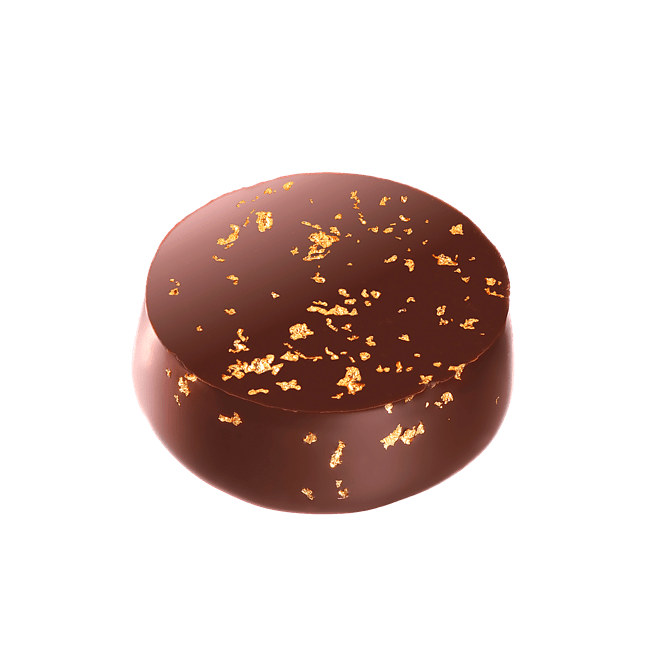 Palets d'Or
A classic among classics, give in to the temptation of this soft ganache, spiced up with a hint of coffee.
Our Palet d'Or is a soft ganache coated in dark chocolate, sprinkled with 18 carat gold, making this chocolate timelessly elegant.
This well-balanced ganache includes a hint of Brazilian Arabica coffee grains, enabling the chocolate flavours to express themselves in a hushed conversation, coloured with creamy, roasted notes.
Made in France
41.00 €
Box of 27 pieces
Delivery estimate: on or before Friday 6 October with Express France.
This Product is shipped directly from our Boutique in Lyon, France. Packaging will protect from shocks and heat.
A Word from our Chocolate Master
Created at the end of the 19th century by chocolatier Sérardy in Moulin in the Allier, the Palet d'Or is an all-time classic chocolate. Originally, enhanced with coffee to bring out the bitterness of the chocolate, the Palet d'Or was decorated with petals of real gold.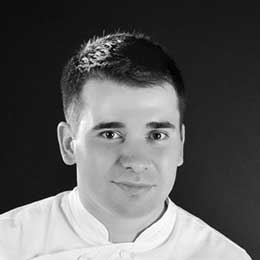 Our Advice
Palets d'Or can be enjoyed at any time of the day, at temperatures below 20°C. Pair with coffee, tea or a glass of Madeira or port.
Ingredients
Cream, cacao butter, cacao paste, sugar, butter, inverted sugar, glucose syrup, sorbitol, coffee, sunflower lecithin.
Allergens
Milk. Possible traces of nuts and flour.
Nutritional Values
Average nutritional values per 100g: Energy: 495.4kcal, Protein: 9.3g, Carbohydrates: 32.8g (of which sugars: 26.3g), Fat: 36.9g (of which saturated fats: 23.1g), Salt
Conservation
Eat within three weeks of purchase and store at a temperature below 20°C, in a dry place away from smells.
130x40x130mm - 270g - 151.85 €/kg - Reference: P-00562 - For Products with several flavors, the Chocolate Maker may exceptionnally replace one flavor by another according to production and/or seasonal constraints. Non-contractual photo. Serving suggestion.
Learn More
Discover more about Maison Palomas
Keep in Touch
Receive our Newsletter & be the first to get word of our new Chocolates and of our news.