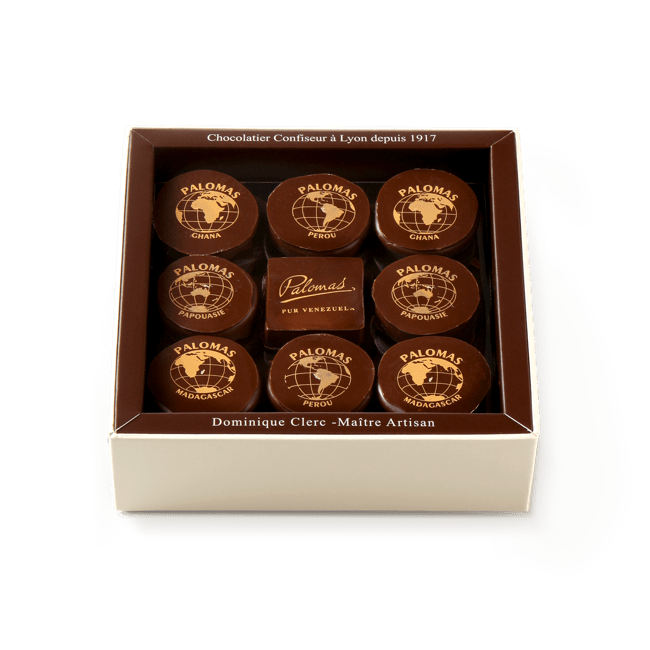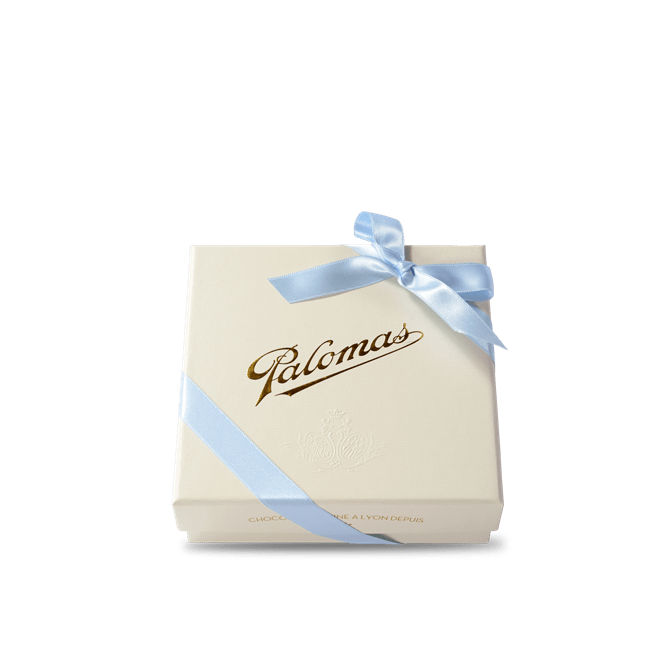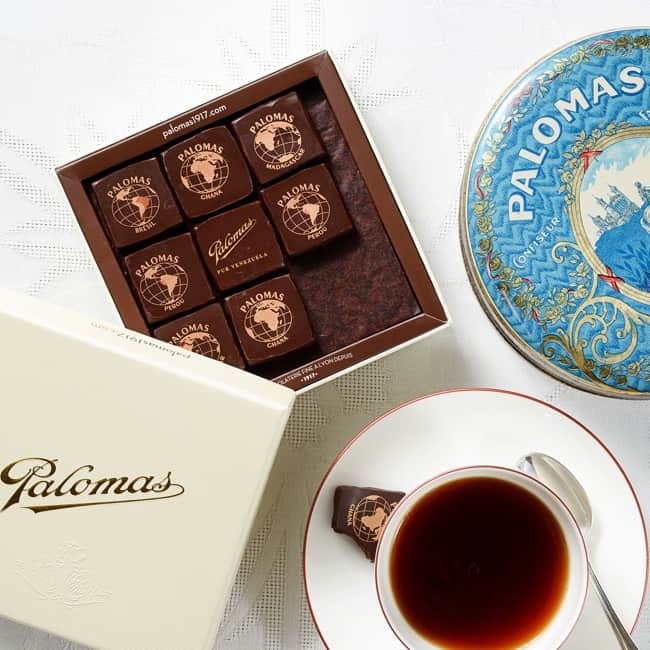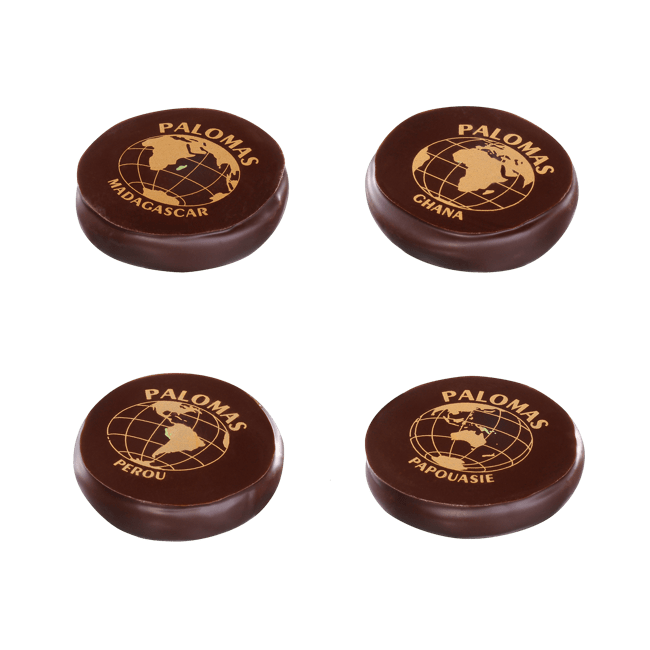 Classic Palets
A taster assortment of five, intense ganaches, made out of pure origin cacaos.
The "Origines" ganaches are the most powerful of our chocolates; only slightly sweetened, they really take you on a voyage of discovery of the typical flavours of the finest cacao crus from Venezuela, Madagascar, Ghana, Peru and Brazil.
The idea behind these ganaches is that they should be pure - coming as close as possible to the aromas of the cacao beans just after they have been roasted. Using brown sugar from Réunion adds a richness and strengthens the botanical notes of these remarkable ganaches.
Made in France
41.00 €
Box of 27 pieces
Delivery estimate: on or before Tuesday 5 December with Express France.
This Product is shipped directly from our Boutique in Lyon, France. Packaging will protect from shocks and heat.
A Word from our Chocolate Master
What makes Palomas Origines ganaches so special is that they are made from cacao paste. Only lightly sweetened, these ganaches bring out the characteristics of each cacao cru without resorting to artifice. Using brown sugar from Réunion adds a richness, strengthens the botanical notes and enhances the taste of recently-ground cocoa beans.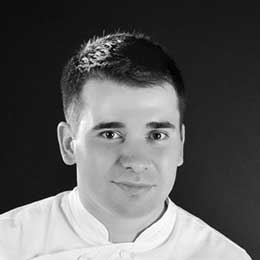 Our Advice
The chocolates can be enjoyed at any time of the day, at temperatures below 24°C. Pair with a glass of Madeira or port, or a cup of tea or coffee.
Ingredients
Cream, cacao butter, cacao paste, sugar, butter, inverted sugar, glucose syrup, sorbitol, sunflower lecithin.
Allergens
Milk, possible traces of nuts, flour.
Conservation
Eat within three weeks of purchase and store at a temperature below 20°C, in a dry place away from smells.
130x40x130mm - 270g - 151.85 €/kg - Reference: P-00580 - For Products with several flavors, the Chocolate Maker may exceptionnally replace one flavor by another according to production and/or seasonal constraints. Non-contractual photo. Serving suggestion.
Learn More
Discover more about Maison Palomas
Keep in Touch
Receive our Newsletter & be the first to get word of our new Chocolates and of our news.