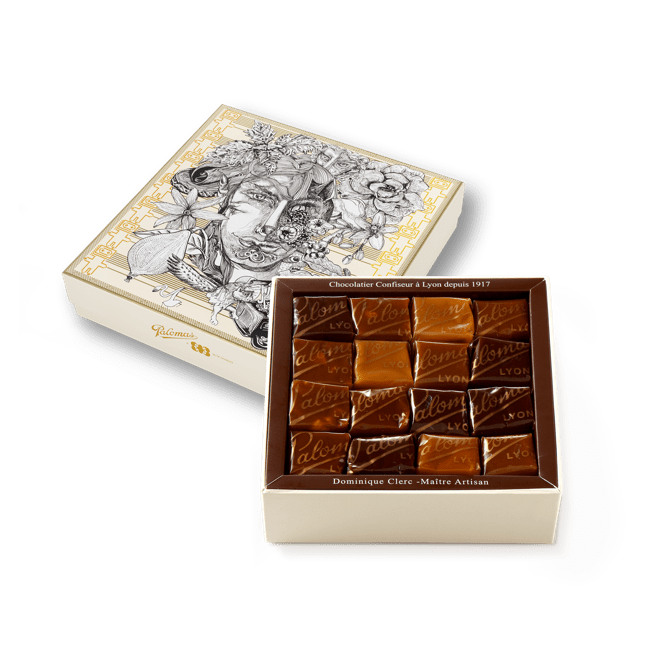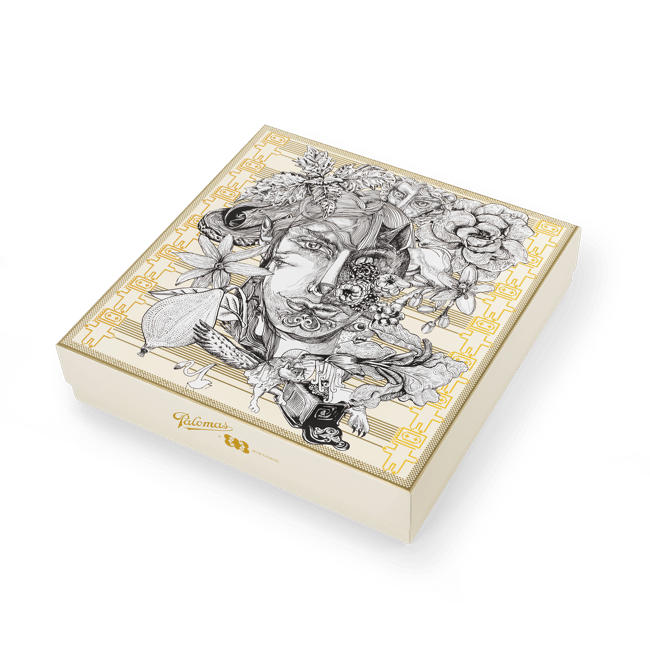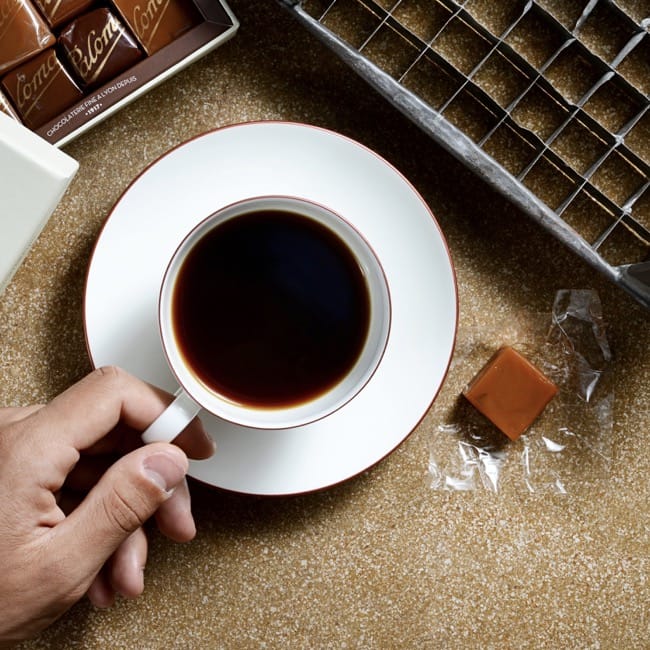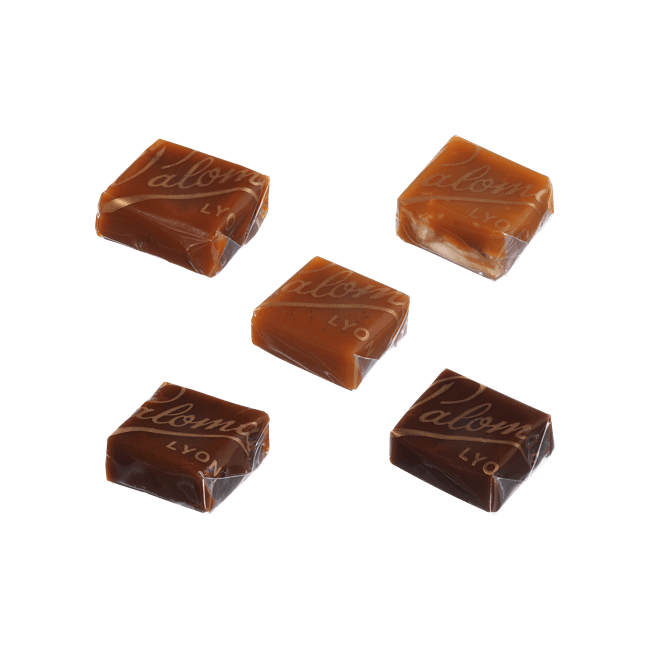 Assortment of Kalougas
Soft And Gooey Toffees Made From Bresse Butter And Cream. Limited Edition
"There is very little to compare with the softness of Kalougas. After cooking they are cooled and then cut with a knife before being hand-wrapped. Their texture rules out any mechanical operations." Their texture is creamy and gooey but not sticky, so you can enjoy them without making a mess!
Kalougas are soft toffees that are classics within the Maison Palomas collection. Our Kalougas contain very little butter but are made using Bresse cream. The texture off the Kalougas is unusual; it is much "smoother" than that of a butter caramel. Kalougas come in six flavours: the originals chocolate and coffee, the classics vanilla, salted butter and nutty (hazelnuts, almonds and walnuts) and ginger. The collaboration between M M and Palomas was born of the meeting between this artist-designer duo, which constantly challenges the boundaries of image, and a century-old house of fine chocolate making that perpetuates the incomparable taste of childhood. M M (Paris) has created an original work inspired by the cornucopia, reflecting the richness of the flavours of the Maison Palomas® fine chocolate factory.
Made in France
44.00 €
MM Box of 32 Pieces
Delivery estimate: on or before Friday 6 October with Express France.
This Product is shipped directly from our Boutique in Lyon, France. Packaging will protect from shocks and heat.
A Word from our Chocolate Master
A speciality called Kanouga de St Jean de Luz was created in 1905 by Jacques Damestoy. It is a soft chocolate toffee. Inspired by the social whirl in Biarritz at the turn of the century, a time when Russian grand dukes filled the society columns, the talented chocolatier chose to give his little toffee the exotic name "Kanouga", a subtly different spelling of the name of the Russian town, Kalouga. In the Lyon region and around Saint Étienne we still find this kind of caramel going under the name Kalouga.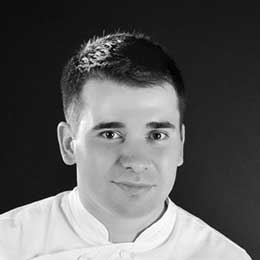 Ingredients
Bresse cream, sugar, glucose syrup, AOC Bresse butter, inverted sugar, pure cacao paste, mocha coffee beans, Bourbon vanilla pods, Ferragnes almonds, ginger, Piedmont hazelnuts, Franquette walnuts, fleur de sel salt
Allergens
Almonds, hazelnuts, walnuts, milk, possible traces of flour.
Nutritional Values
Average nutritional values per 100g: Energy: 325.8 kcal, Protein: 1.4g, Carbohydrates: 42.22g (of which sugars: 34.5g), Fat: 16.8g (of which saturated fats: 10.3g), Salt: 0.18g
Conservation
Eight weeks after purchase and store at a temperature below 20°C, in a dry place.
130x40x130mm - 340g - 129.41 €/kg - Reference: P-001115 - For Products with several flavors, the Chocolate Maker may exceptionnally replace one flavor by another according to production and/or seasonal constraints. Non-contractual photo. Serving suggestion.
Learn More
Discover more about Maison Palomas
Keep in Touch
Receive our Newsletter & be the first to get word of our new Chocolates and of our news.