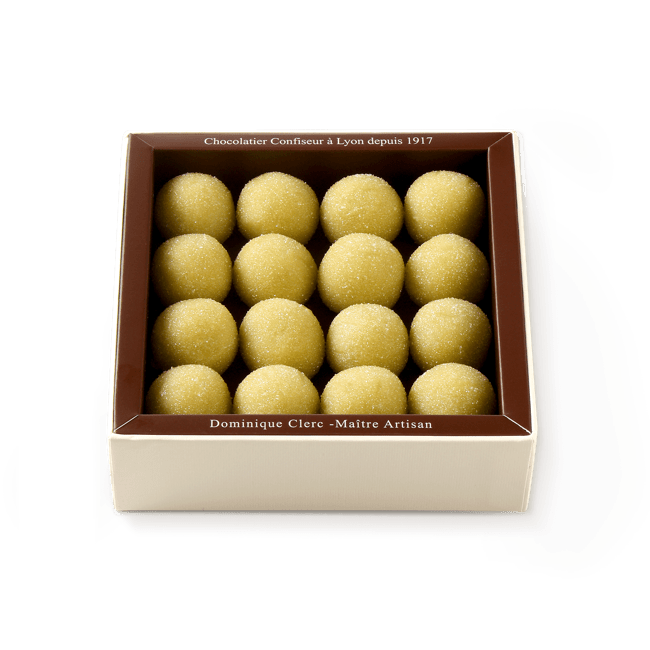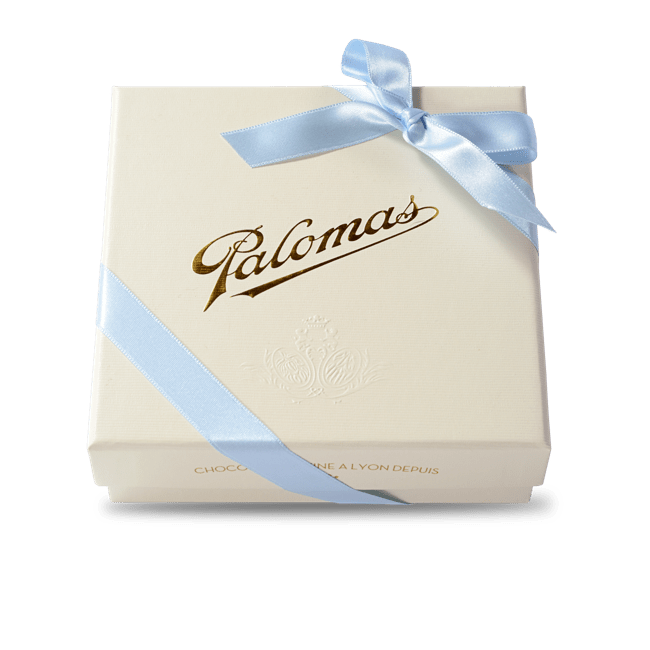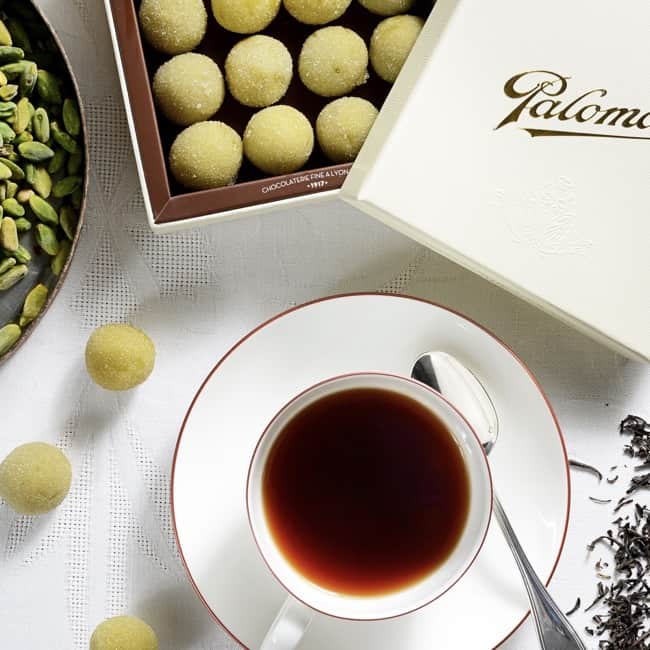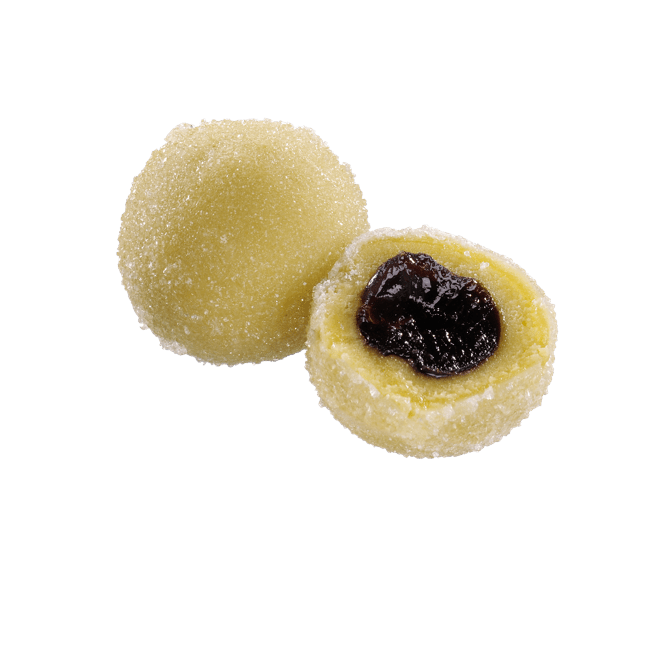 Amarenas
A doughy, crystallised marzipan enclosing a semi-crystallised Morello cherry.
"The gentleness of the pistachio, the strong character of the almond and the tangy Morello cherry create a delicious harmony that will delight young and old alike."
Amarenas are a speciality confectionery made from Sicilian pistachio marzipan encasing semi-crystallised Morello cherries, delicately coated in crystallised sugar. This is a soft and fruity confectionery to be offered or enjoyed any time of the year.
Made in France
23.00 €
Box of 16 pieces
Delivery estimate: on or before Friday 6 October with Express France.
This Product is shipped directly from our Boutique in Lyon, France. Packaging will protect from shocks and heat.
A Word from our Chocolate Master
Our marzipan-based confectioneries are usually crystallised. By "crystallised" we mean the confectionery is immersed in a supersaturated sugar syrup (granulated sugar dissolved in water) for about 12 hours. The excess sugar in the syrup settles on the confectionery in the form of little crystals. This delicate sugar crust keeps the marzipan doughy and provides a slight contrast in texture when the confectionery is eaten. The marzipan used for Amarenas are made by us from almonds grown in Drôme Provençale. We use Lauranne or Ferragnes varieties. Mr Villeneuve's farm supplies us with all our almonds which we then use in our workshop. The pistachios used in our marzipan are grown in Sicily, in the village of Bronte. These are the most flavourful pistachios around and are much sought after.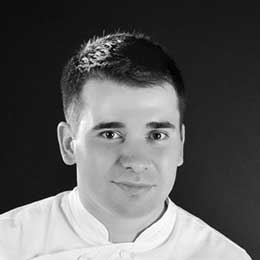 Ingredients
Sugar, almonds, Morello cherries, Sicilian (Bronte) pistachios, glucose syrup, inverted sugar, kirsch.
Allergens
Almonds, pistachio, possible traces of flour and milk.
Conservation
Four weeks from purchase at a temperature below 20°C.
130x40x130mm - 150g - 153.33 €/kg - Reference: P-00789 - For Products with several flavors, the Chocolate Maker may exceptionnally replace one flavor by another according to production and/or seasonal constraints. Non-contractual photo. Serving suggestion.
Learn More
Discover more about Maison Palomas
Keep in Touch
Receive our Newsletter & be the first to get word of our new Chocolates and of our news.