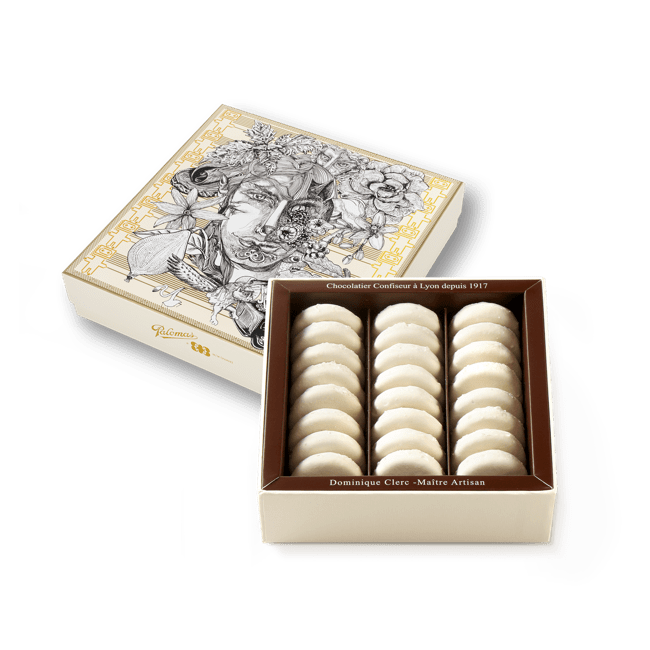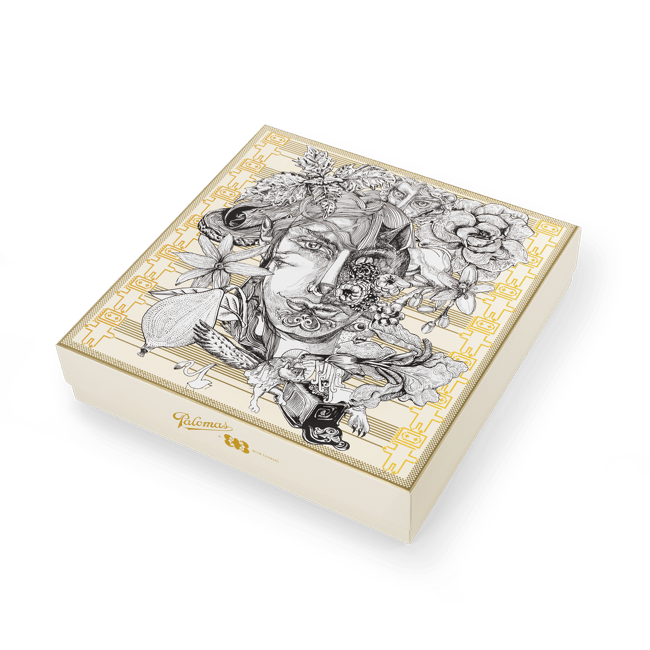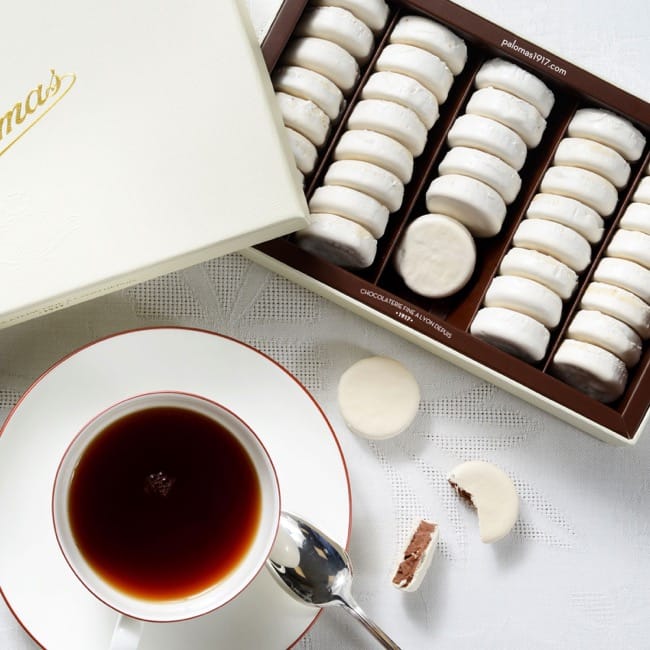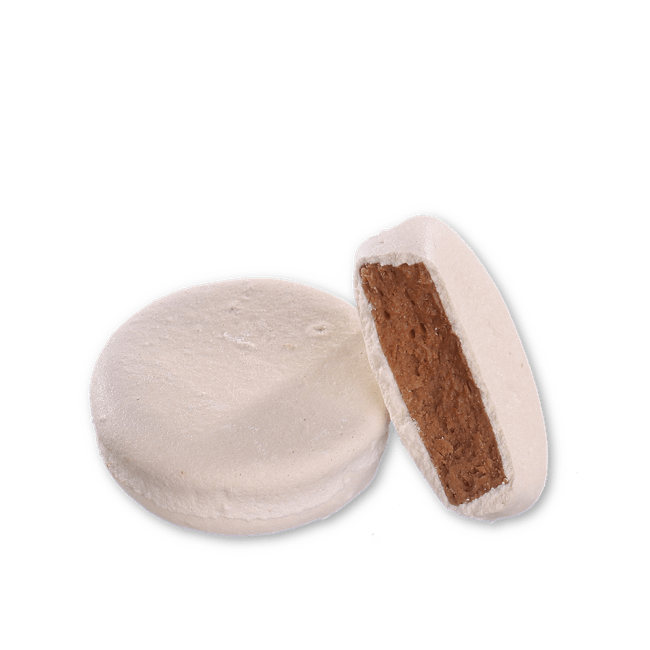 Palets de Fourvière®
A Creamy, Chocolatey Praline of Piedmont Hazelnuts, Wrapped In A Fine Meringue. Limited Edition
Registered trademark ® since 1956
The Palet de Fourvière is the icon of Maison Palomas. To enhance and lengthen its flavour, each palet is made by hand in the age-old tradition of the finest French chocolates, combining the best ingredients with artisan chocolatiers' know-how under the watchful eye of the Master Chocolatier at Maison Palomas, Dominique Clerc.
The contrast between the creaminess of the chocolatey praline, made from Piedmont hazelnuts, the finest cacao and the delicately crunchy, coffee-flavoured meringue have made this a favourite product of our clientèle. The collaboration between M M and Palomas was born of the meeting between this artist-designer duo, which constantly challenges the boundaries of image, and a century-old house of fine chocolate making that perpetuates the incomparable taste of childhood. M M (Paris) has created an original work inspired by the cornucopia, reflecting the richness of the flavours of the Maison Palomas® fine chocolate factory.
Made in France
39.00 €
MM Box of 24 Pieces
Delivery estimate: on or before Wednesday 31 May with Express France.
This Product is shipped directly from our Boutique in Lyon, France. Packaging will protect from shocks and heat.
A Word from our Chocolate Master
Praline specialities encased in meringue were very popular at the beginning of the last century but gradually dried out because of the increase in the cost of labour The Piedmont hazelnut praline used in our Palets de Fourvière is made in our workshop. The paste is then matured using a "Repiquet" grinder dating from the 1950s; a unique piece that is no longer to be found these days. The fineness of the praline thus obtained gives unparalleled creaminess to our Palets de Fourvière. Mastering the techniques required for working meringue is particularly difficult and cannot be done by machine. So each palet is coated manually in two stages, with a 12-hour drying period between each.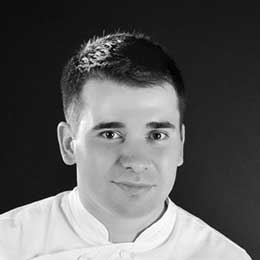 Our Advice
Palets de Fourvière can be enjoyed any time of the day, at a temperature below 24°C, paired with tea, coffee or a glass of champagne.
Ingredients
Praline: Piedmont hazelnuts, sugar, cacao butter, cacao paste, AOC Bresse butter. Meringue: Sugar, egg whites, coffee extract, rum.
Allergens
Hazelnuts, milk, eggs, possible traces of flour, nuts.
Nutritional Values
Average nutritional values per 100g: Energy: 466.96kcal, Protein: 8.13g, Carbohydrates: 43.55g (of which sugars: 42.96g), Fat: 28.69g (of which saturated fats: 8.01g), Salt: 0.14g
Conservation
Eat within eight weeks of purchase and store at a temperature below 20°C, in a dry place away from smells.
130x40x130mm - 210g - 185.71 €/kg - Reference: P-001112 - For Products with several flavors, the Chocolate Maker may exceptionnally replace one flavor by another according to production and/or seasonal constraints. Non-contractual photo. Serving suggestion.
Learn More
Discover more about Maison Palomas
Keep in Touch
Receive our Newsletter & be the first to get word of our new Chocolates and of our news.