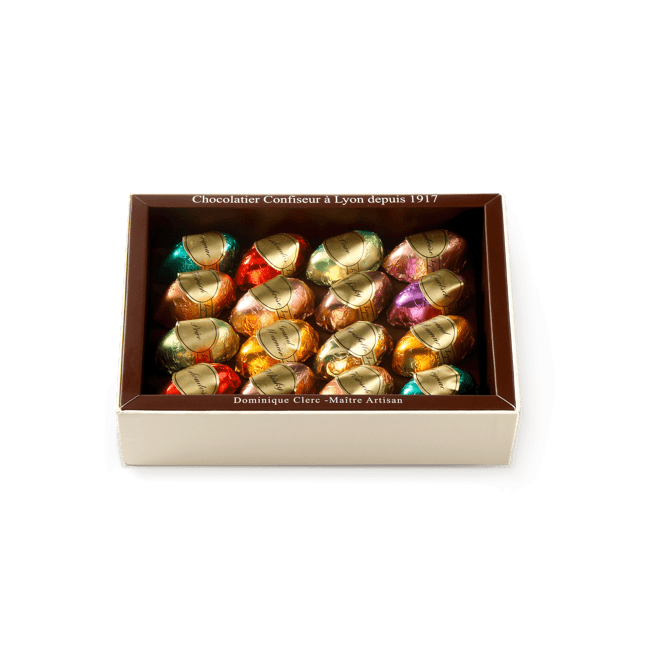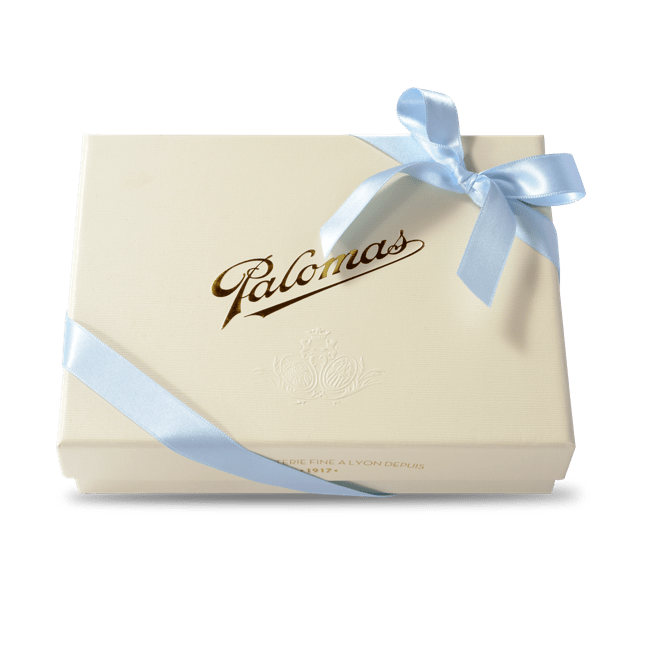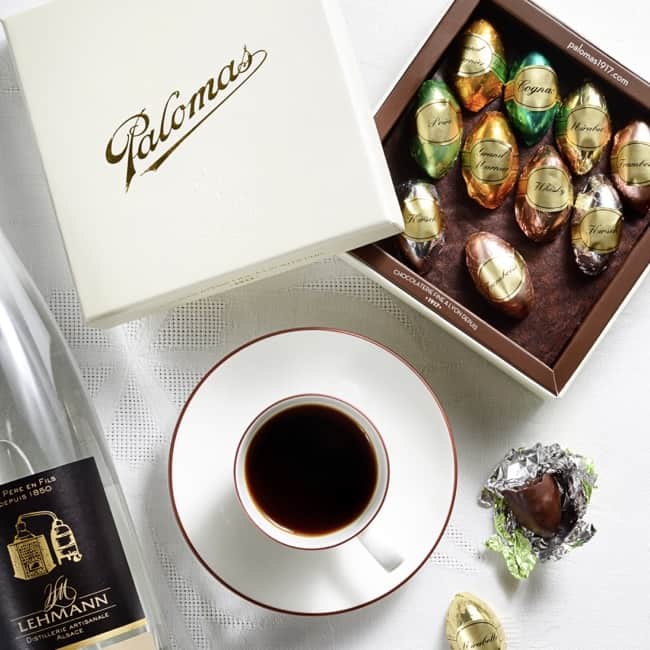 Liqueurs
Award-winning eau-de-vies from Maison Lehmann in Obernai, turned into chocolate liqueurs by us.
We took a look at the best artisanal eau-de-vies in France before deciding on the nectars produced by Mr Lehmann, a distiller in Obernai in Alsace, for our chocolate liqueurs. We offer high-quality chocolate liqueurs in which alcohol levels are not aggressive and the fruit's perfume is preserved. In this box you will find an assortment selection of our chocolate liqueurs: Raspberry, Pear, Mirabelle, brandy, Grand Marnier and whisky.
Our chocolate goes so well with these eau-de-vies with their pronounced fruit flavours and tight, acidic structure, enabling us to make tasty sweets that are not overly sugary.
Made in France
58.00 €
Box of 32 pieces
This product is currently not available.
A Word from our Chocolate Master
Chocolate liqueurs are made by mastering the process of crystallising sugar.
In fact, the confectioner monitors the concentration of sugar in their syrup so that when it cools down it creates fine sugar crystals that will be turned into the coating on its support (here the sweets are moulded in starch).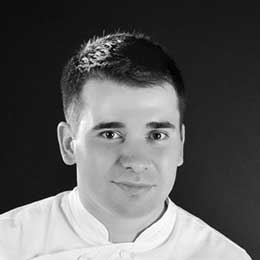 Our Advice
Our chocolate liqueurs can be enjoyed at the end of a meal, at temperatures below 24°C.
Ingredients
Sugar, eau-de-vie, dark chocolate (70% minimum cacao content, sugar, vanilla pod, soya lecithin).
Allergens
Possible traces of nuts, flour, milk.
Conservation
Eat within three months of purchase and store at a temperature below 20°C.
130x40x205mm - 240g - 241.67 €/kg - Reference: P-00593 - For Products with several flavors, the Chocolate Maker may exceptionnally replace one flavor by another according to production and/or seasonal constraints. Non-contractual photo. Serving suggestion.
Learn More
Discover more about Maison Palomas
Keep in Touch
Receive our Newsletter & be the first to get word of our new Chocolates and of our news.