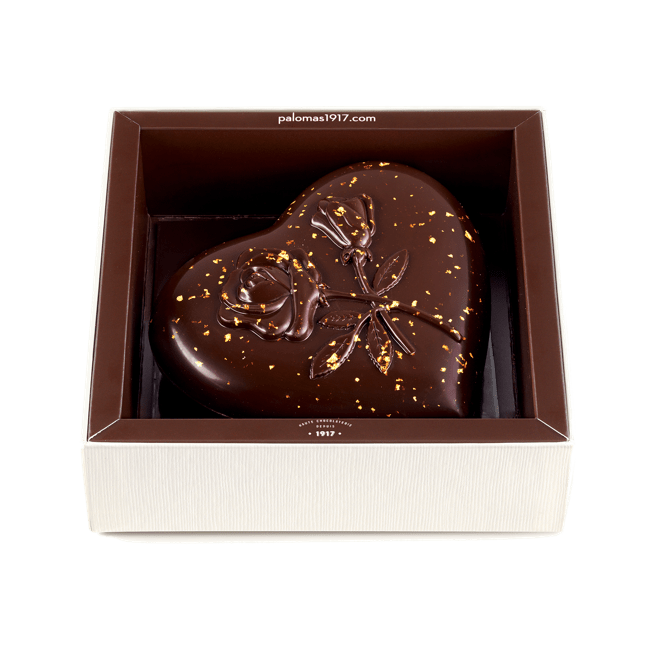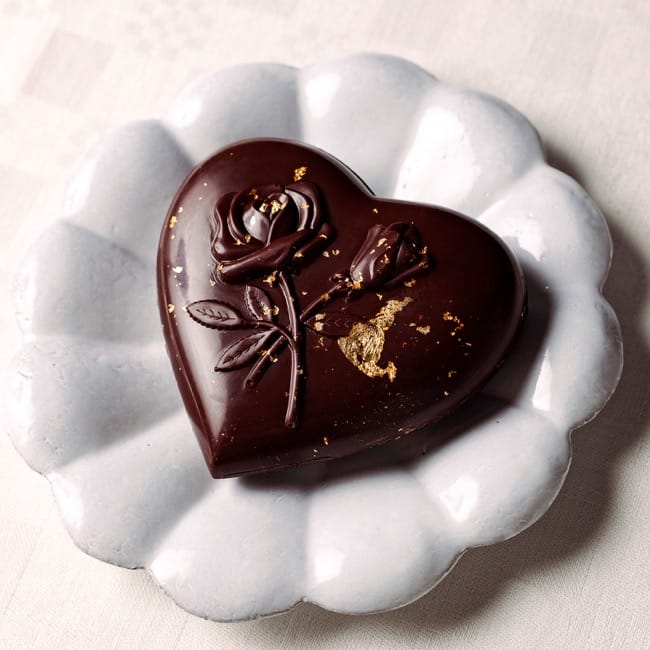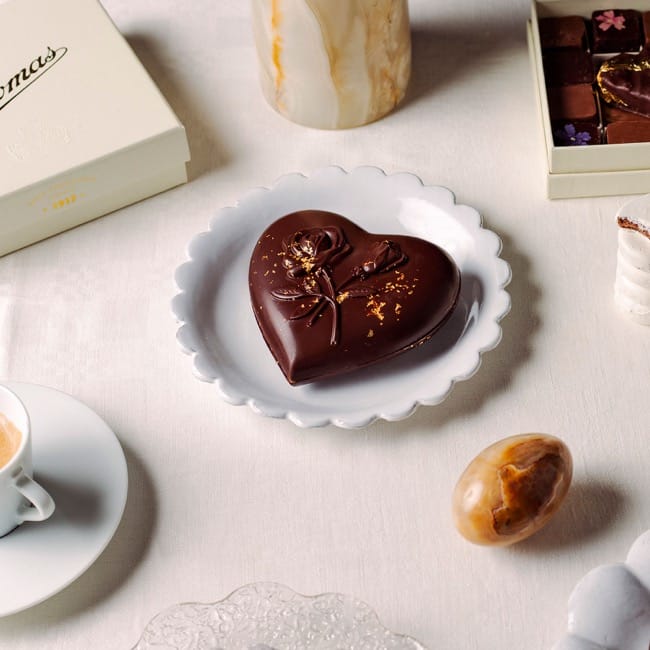 Gianduja Dark Chocolate Heart
Heart Dark Chocolate 66% Cocoa Decorated With Gold Leaf Chips
Delicately coiled in this heart decorated with fine gold, discover a succession of dark chocolate and gianduja in sheets, some chips of caramelized hazelnuts from Piedmont bring crunch and relief with elegance to this creation. Celebrate your affection in style with this chocolatey treat.
Made in France
29.00 €
Coffret
Delivery estimate: on or before Wednesday 31 May with Express France.
This Product is shipped directly from our Boutique in Lyon, France. Packaging will protect from shocks and heat.
Ingredients
Dark chocolate: (Cocoa min. 66%, sugar, vanilla extract, emulsifier (sunflower lecithin). Gold leaf. Dark chocolate 66%: Cacaos, sugar, vanilla extract, sunflower lecithin. Gianduja: Piedmont hazelnuts, sugar, cocoa paste, cocoa butter. Piedmont hazelnuts, sugar, butter, fleur de sel.
Conservation
At a temperature below 20°C for up to 8 weeks in their original packaging, protected from odors and humidity.
105x35x105mm - 140g - 207.14 €/kg - Reference: P-001054 - For Products with several flavors, the Chocolate Maker may exceptionnally replace one flavor by another according to production and/or seasonal constraints. Non-contractual photo. Serving suggestion.
Learn More
Discover more about Maison Palomas
Keep in Touch
Receive our Newsletter & be the first to get word of our new Chocolates and of our news.