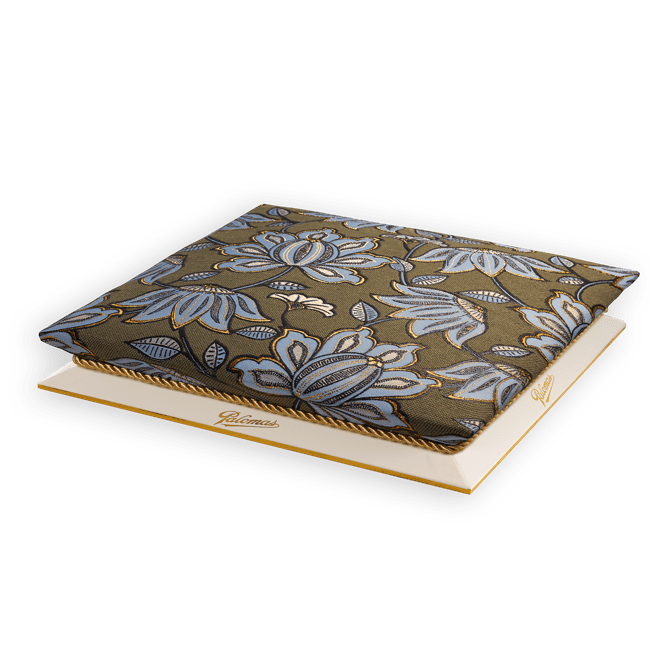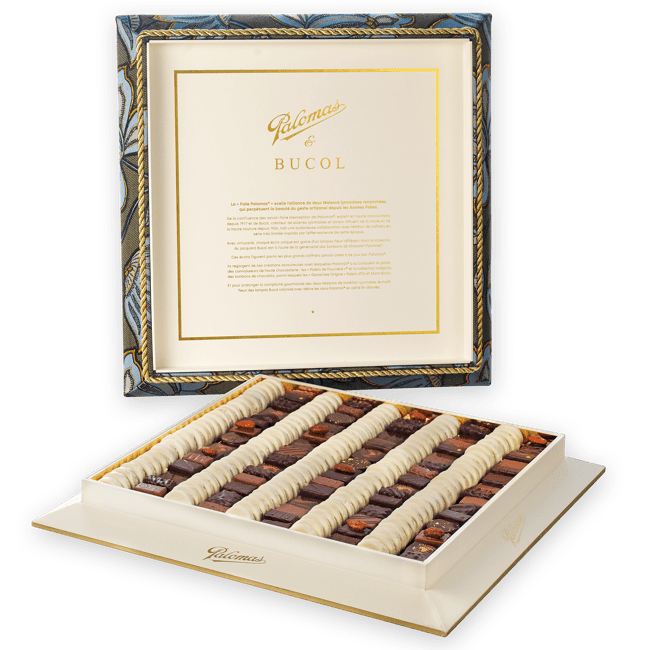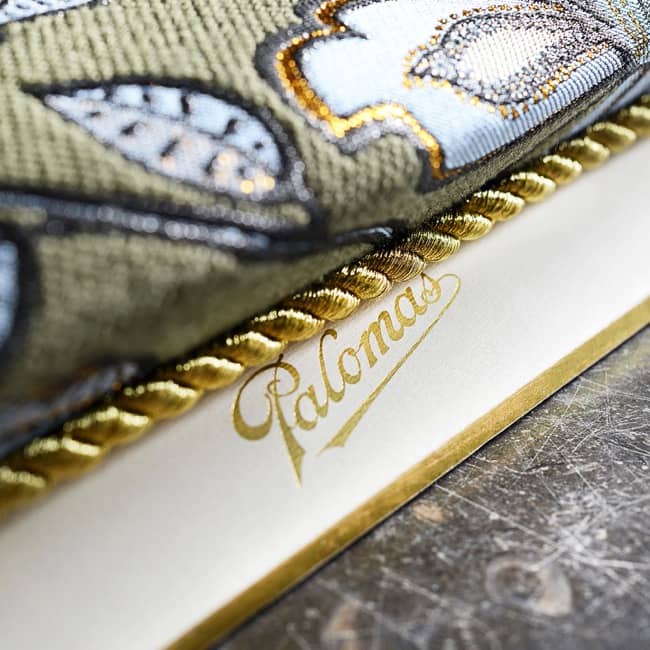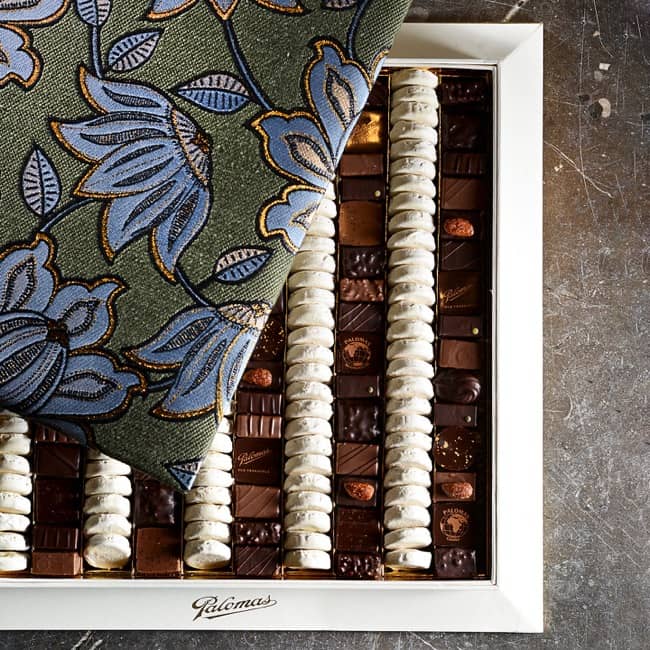 Folie Palomas Ashango
Limited And Numbered Edition
This box is a product on reservation and made on demand. Please enter your e-mail address in the box on the right so that we can contact you. The "Folie Palomas ®" seals the alliance of two renowned houses that have been perpetuating the beauty of the artisanal gesture since the Roaring Twenties. From the confluence of the exceptional know-how of Palomas®, artisan of fine chocolate making, and Bucol, creator of haute couture fabrics, comes an audacious collaboration with the edition of a limited series of extraordinary boxes, inspired by the festivities and effervescence of that era. These cases are filled with three hundred jewels of fine chocolate making, the largest Palomas® box ever created, with the emblematic "Palets de Fourvière ®" and the complete collection of Palomas® chocolates, including the "Ganaches Origine", the "Palets d'or", the "Mont Blanc", and a constellation of some thirty sweets such as "Sirius", "Orion", "Andromeda". The imaginary flower motif of the Ashango fabric is taken from an ancient Indian print. Beautiful and generous imaginary flowers in the style of trees of life are finely reproduced here in a strongly structured jacquard, in muted colours delicately underlined by a silver and turquoise setting. Delivery time for this set is estimated at 2 to 3 weeks.
Made in France
700.00 €
Case of 300 pieces
Made to Order only. It takes about 3 weeks to prepare.
This Product is shipped directly from our Boutique in Lyon, France. Packaging will protect from shocks and heat.
A Word from our Chocolate Master
"Our shared convictions with Bucol have led to the birth of Folies Palomas®. These two artisanal houses are committed to reinventing exceptional moments in simplicity and authenticity for lovers of beauty and good taste. Dominique Clerc, President and Master Chocolatier "Before being a daring collaboration, the Palomas & Bucol adventure is the fruit of the meeting of men and women who are passionate about fine work" Renaud-Paul Dauphin, Managing Director, Bucol.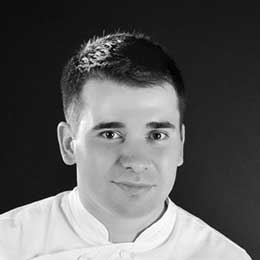 Our Advice
The chocolate bonbons can be enjoyed at any time of the day at a temperature below 24°C with a glass of port wine, Madeira wine, tea or coffee. The Palets de Fourvière can be enjoyed at any time of the day, at a temperature below 24°C, with tea, coffee or a glass of champagne.
Ingredients
Dark chocolate (66% minimum cacao content, sugar, vanilla extract, emulsifier (sunflower lecithin), milk chocolate (43% minimum cacao content, sugar, powdered whole milk, vanilla extract, sunflower lecithin). Cream, sugar, almonds, butter, hazelnuts, pure cacao paste, cacao butter, glucose syrup, inverted sugar, sweetener (sorbitol), dextrose, blackcurrant purée, passion fruit juice, raspberry, coffee, lemon, pistachio, chestnut, honey, powdered whole milk, orange, crêpes dentelles (milk, eggs, flour, sugar, salt), sultanas, currants, cacao powder, sesame, cocoa nibs, Earl Grey tea, Bourbon vanilla pods, ginger, mint, rum, kirsch, Kéva. Natural flavourings: raspberry, mint, ginger and lemon. Palets de Fourvière : Praline: Piedmont hazelnuts, sugar, cocoa butter, cocoa paste, AOC Bresse butter. Meringue: Sugar, egg whites, coffee extract, rum.
Allergens
Hazelnuts, almonds, pistachios, milk, eggs, flour.
Conservation
Consume within 3 weeks of purchase and store at a temperature below 24°C away from moisture and odours.
46x46x10cm - 3000g - 233.33 €/kg - Reference: P-001086 - For Products with several flavors, the Chocolate Maker may exceptionnally replace one flavor by another according to production and/or seasonal constraints. Non-contractual photo. Serving suggestion.
Learn More
Discover more about Maison Palomas
Keep in Touch
Receive our Newsletter & be the first to get word of our new Chocolates and of our news.