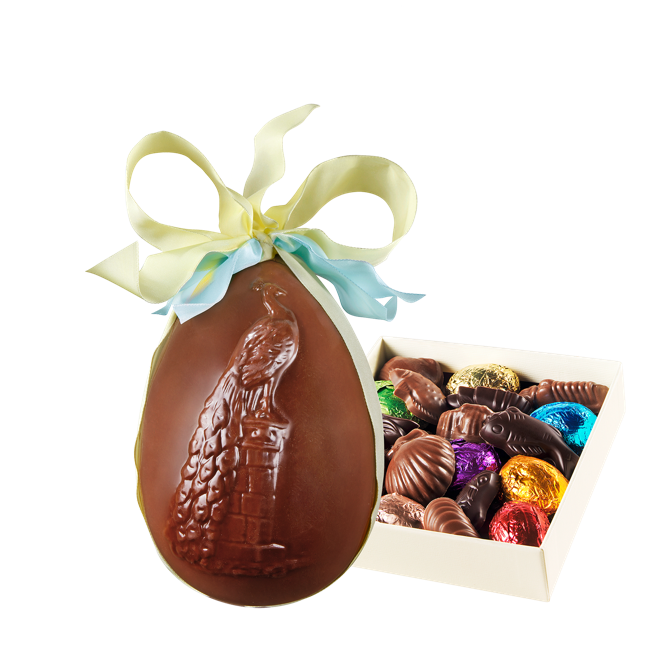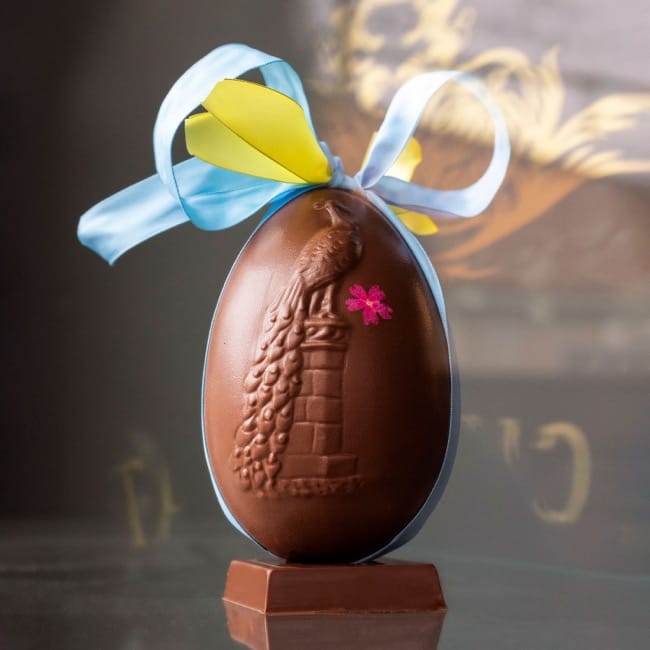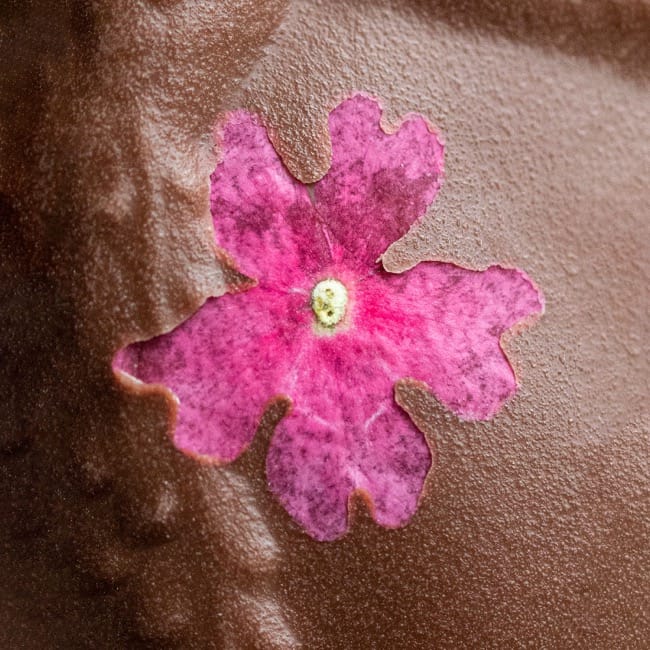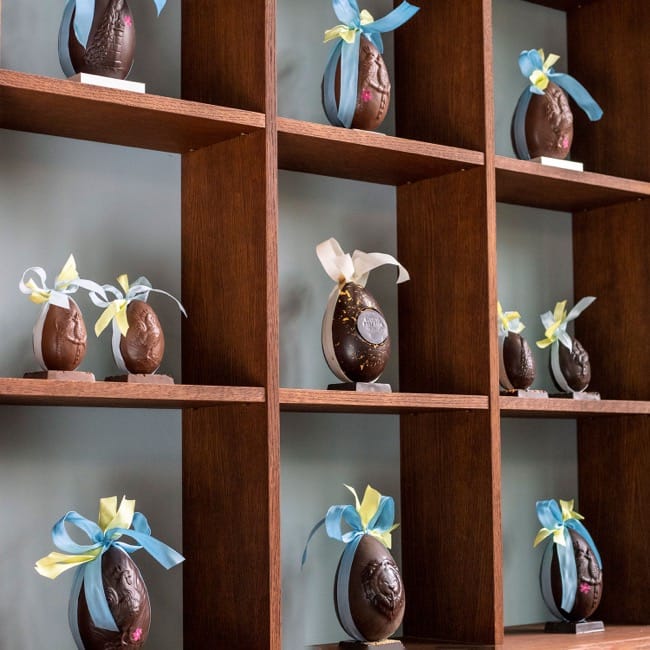 Easter Egg Paon, Milk
Dominican Republic Cocoa 43% With A Filling Box
Maison Palomas continues to develop its collection of eggs "Great traditions" .Between ancestral technique and original creation, the egg "Paon" made from a reissue of an old mold decorated with a peacock in relief.
This egg is molded with a dark chocolate 70% blend of the best cocoa from Ghana and Brazil, offering in attack of beautiful cocoa and woody notes and then lengthening accents of warm brown sugar and tea. A greedy invitation to share our knowledge of high chocolate between generations.
The fryings accompanying this egg are shipped in a case, the egg does not contain a filling
Made in France
45.00 €
15cm, Side Filling
This product is currently not available.
A Word from our Chocolate Master
The "Grandes traditions" Easter eggs are a tribute to the classic moldings that require a traditional know-how. The chocolate is applied in thin successive layers giving the egg a satin appearance and a flaky texture that increases the crunchy sensation and the aromatic expression of the great cocoa vintages.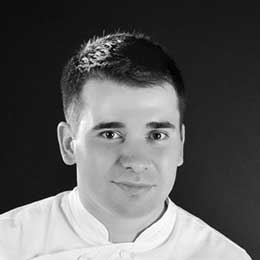 Ingredients
Milk chocolate egg: Cocoa min. 43% cocoa from Dominican Republic, sugar, cocoa butter, whole milk powder, sunflower lecithin. Folded eggs: Dark chocolate 70%, Milk chocolate 43% (cocoa mass, sugar, cocoa butter, whole milk powder, vanilla, sunflower lecithin) Pralines: Almonds from Provence, hazelnuts from Piedmont, sugar, fleur de sel, vanilla, lemon peel. Crunchy Praliné: Crêpes dentelles (flour, butter, milk, eggs) Nougatine (sugar, almonds, glucose syrup.) Ganache: Cream, butter, glucose syrup, sorbitol, invert sugar. Almond paste pistachio: Almonds, sugar, pistachio of Sicily 12%, syrup of gucose, sorbitol, cream, cocoa butter. Fried dark chocolate 70%, milk chocolate 43% (Sugar, cocoa butter, whole milk powder, cocoa paste, vanilla, sunflower lecithin. Dark chocolate 70% pralines, 43% milk chocolate (Sugar, cocoa butter, whole milk powder, cocoa paste, vanilla, sunflower lecithin.) Pralines: Almonds of Provence, Hazelnuts of Piedmont, sugar, flower of salt, cocoa butter, powder of whole milk, cocoa paste, flower of salt, vanilla, lecithin of sunflower.
Allergens
Nuts, milk, glute,egg.
Conservation
Eat within four weeks of purchase and store at a temperature below 20°C, in a dry place away from smells.
100x150x95mm - 320g - 140.63 €/kg - Reference: P-001127 - For Products with several flavors, the Chocolate Maker may exceptionnally replace one flavor by another according to production and/or seasonal constraints. Non-contractual photo. Serving suggestion.
Learn More
Discover more about Maison Palomas
Keep in Touch
Receive our Newsletter & be the first to get word of our new Chocolates and of our news.