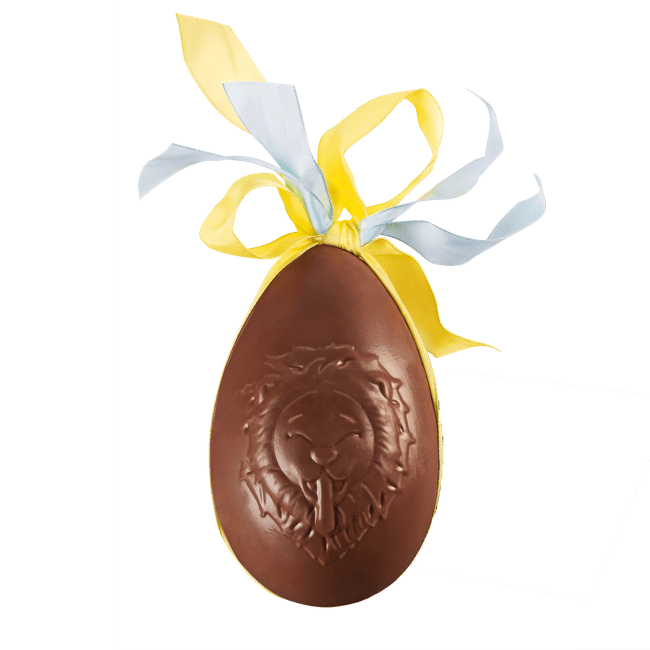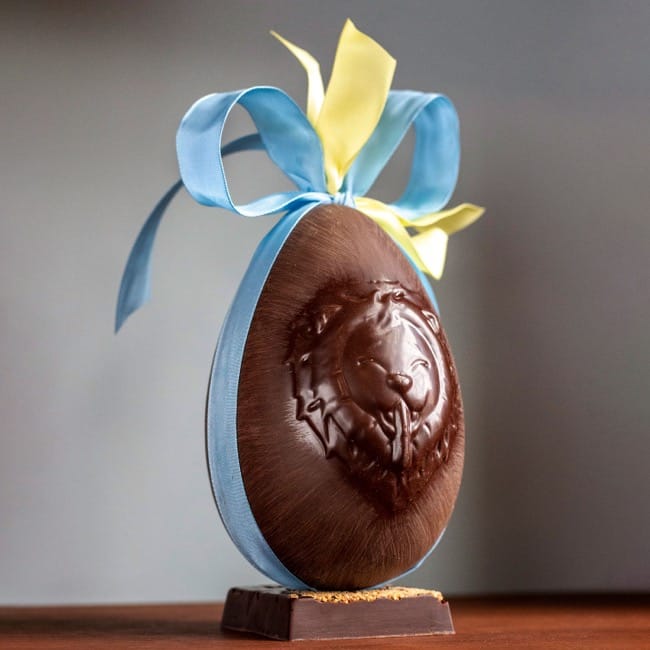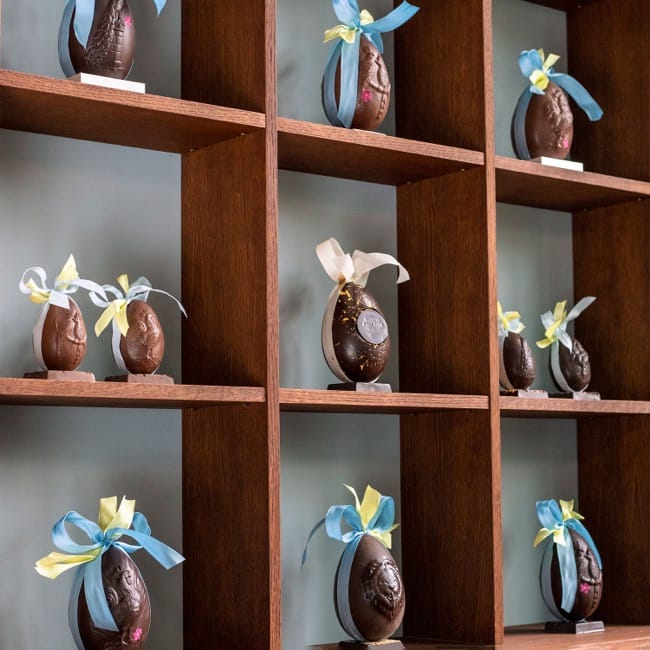 Easter Egg Lion de Lyon, Milk
Dominican Republic Cocoa 43%
This year, the easter egg Lion de Lyon has a new look. Our chocolatiers combine the best cocoa from Ghana and Brazil with a fruity, fresh and smooth coconut praline to create an unforgettable tasting experience.
This egg contains no filling and is made of milk chocolate and fruity coconut praline with a few coconut chips
Made in France
38.00 €
15cm
Delivery estimate: on or before Tuesday 4 April with Express France.
This Product is shipped directly from our Boutique in Lyon, France. Packaging will protect from shocks and heat.
A Word from our Chocolate Master
Our chocolatiers have created this year a unique and greedy fruity coconut praline. This praline, a combination of exotic fruit puree and coconut, will surprise you with its freshness and deliciousness.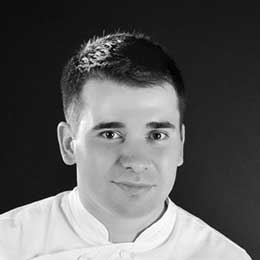 Ingredients
Palomas Lion Egg: Cocoa min. 43% cocoa beans from Dominican Republic, sugar, cocoa butter, whole milk powder, sunflower lecithin. Coconut Praline: Coconut, almonds, sugar, whole milk powder, passion fruit puree, coconut puree, banana puree, lime peel, ginger, vanilla, fleur de sel, sunflower lecithin.
Allergens
Milk,gluten,nuts,egg
Conservation
Eat within four weeks of purchase and store at a temperature below 20°C, in a dry place away from smells.
100x150x95mm - 350g - 108.57 €/kg - Reference: P-001124 - For Products with several flavors, the Chocolate Maker may exceptionnally replace one flavor by another according to production and/or seasonal constraints. Non-contractual photo. Serving suggestion.
Learn More
Discover more about Maison Palomas
Keep in Touch
Receive our Newsletter & be the first to get word of our new Chocolates and of our news.