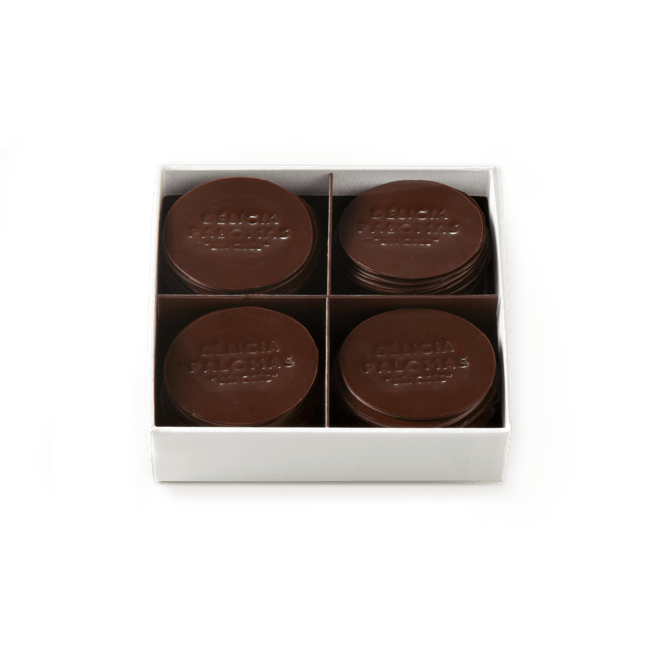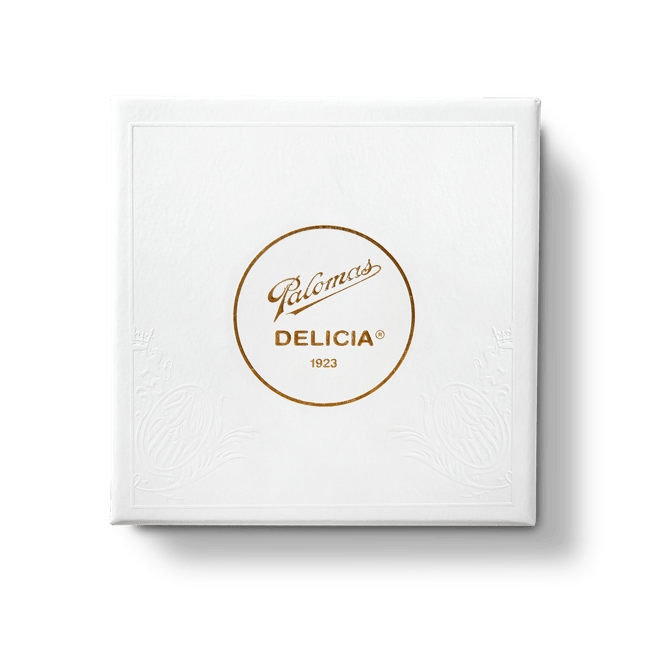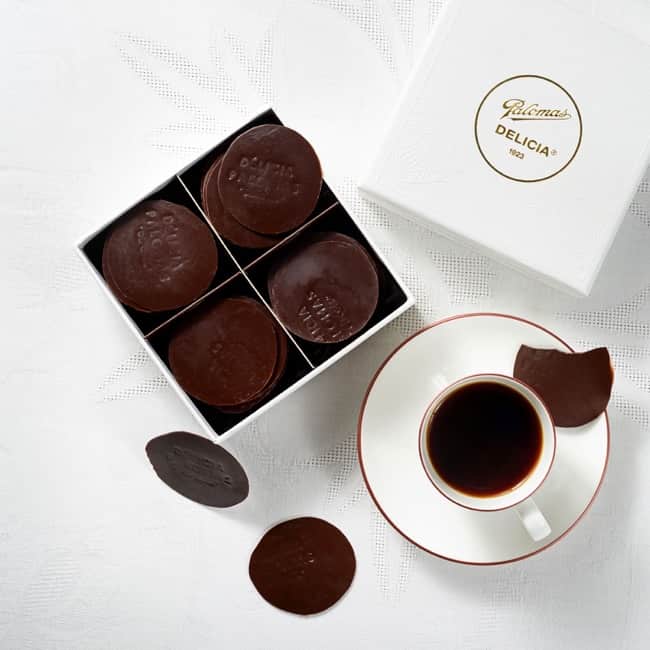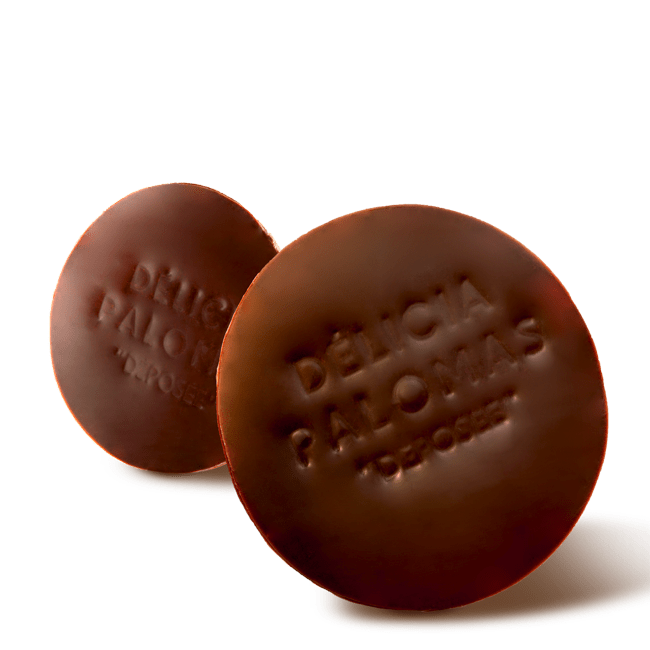 Délicia® Sugar-free
Sugar-free extra thin palets of dark chocolate.
Round on the palate, this well-balanced dark chocolate will delight young and old alike.
These Délicias contain 65% cacao; the sugar is replaced by maltitol making this product suitable for diabetics or those on a sugar-free diet A speciality patented by Mr Palomas in 1923, the Délicia is a wafer-thin, dark chocolate palet. Délicias are noted for their incredible delicacy and the sensation of strength and fleetingness they create
Made in France
27.00 €
150g box
This product is currently not available.
A Word from our Chocolate Master
Délicias are wonderful chocolates of surprising simplicity and yet the ultimate in sophistication. As far as we are aware, there is no other chocolate like a Délicia. Each Délicia is made by hand, just as they were when Mr Palomas created them. He gave them their unique, extra flat shape so that their very thinness would enhance the taste of the origin cacao in the mouth. Making them requires constant attention. The pleasure of sharing Palomas® treats is passed on from generation to generation, like a well-kept secret. Délicias are no exception to this rule, and our most loyal clients have even gone so far as to rename them "the devil's wafer".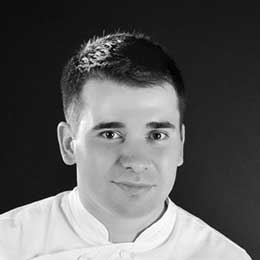 Our Advice
The extreme thinness of Délicia chocolate palets makes perfect sense as soon as you taste them. The first sensation is the cracking of the chocolate and then, instantly, the melting palet coats the roof of the mouth and the tongue. This really brings out the perception of the aromas and flavours. Délicias can be enjoyed at any time of the day, at temperatures below 20°C. Pair with coffee, tea or a glass of Madeira or port.
Ingredients
65% minimum cacao content, maltitol, vanilla extract, soya lecithin.
Allergens
Soya. Possible traces of nuts, flour, milk.
Conservation
Before unwrapping, you can store Délicias for up to six months at a temperature not exceeding 20°C . After opening, Délicias should be eaten within three weeks and stored at a temperature below 20°C, in a dry place away from smells.
110x25x110mm - 150g - 180.00 €/kg - Reference: P-00541 - For Products with several flavors, the Chocolate Maker may exceptionnally replace one flavor by another according to production and/or seasonal constraints. Non-contractual photo. Serving suggestion.
Learn More
Discover more about Maison Palomas
Keep in Touch
Receive our Newsletter & be the first to get word of our new Chocolates and of our news.