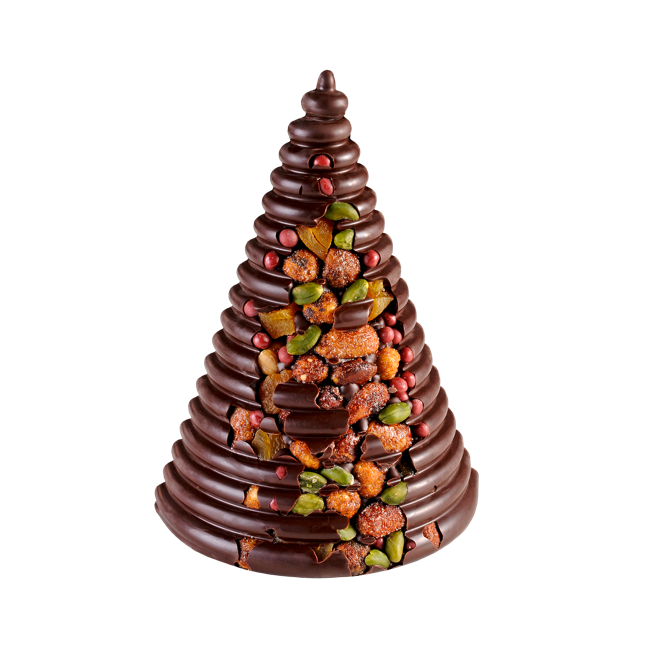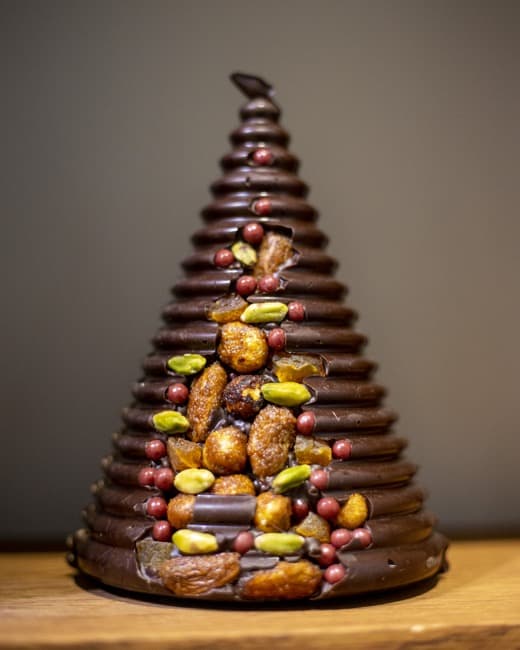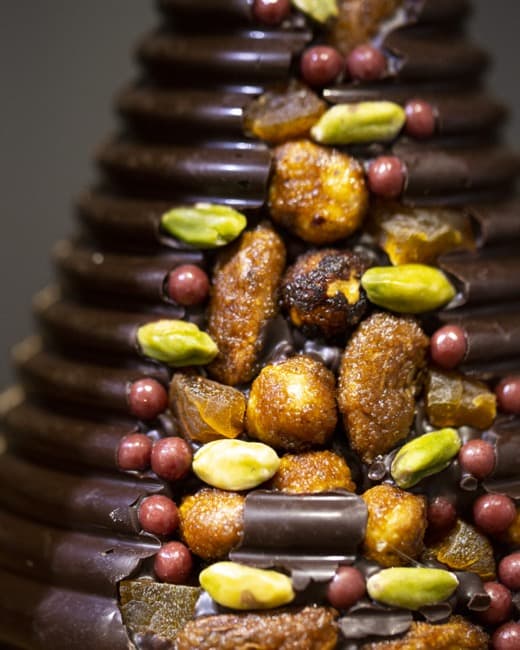 Beggar tree Dark Chocolate
"Christmas 2021" - Dark Chocolate Fir Tree With 66% Cocoa With Dried And Soft Fruit
The Inlay Tree can be ordered now. It is available for shipment and click & collect.
Noisettes du Piémont caramélisées, amandes de Provence caramélisées, pistaches, abricots moelleux, cranberries et raisins secs incrustés dans un sapin en chocolat noir à 66% de cacao.
Made in France
35.00 €
350g
This Product is shipped directly from our Boutique in Lyon, France. Packaging will protect from shocks and heat.
Ingredients
Dark chocolate 66%, milk, pistachio, raisins, Drôme almond, Piedmont hazelnuts, sugar, dried apricot, raspberry.
130x180x130mm - 350g - 100.00 €/kg - Reference: P-001028 - For Products with several flavors, the Chocolate Maker may exceptionnally replace one flavor by another according to production and/or seasonal constraints. Non-contractual photo. Serving suggestion.
Keep in Touch
Receive our Newsletter & be the first to get word of our new Chocolates and of our news.