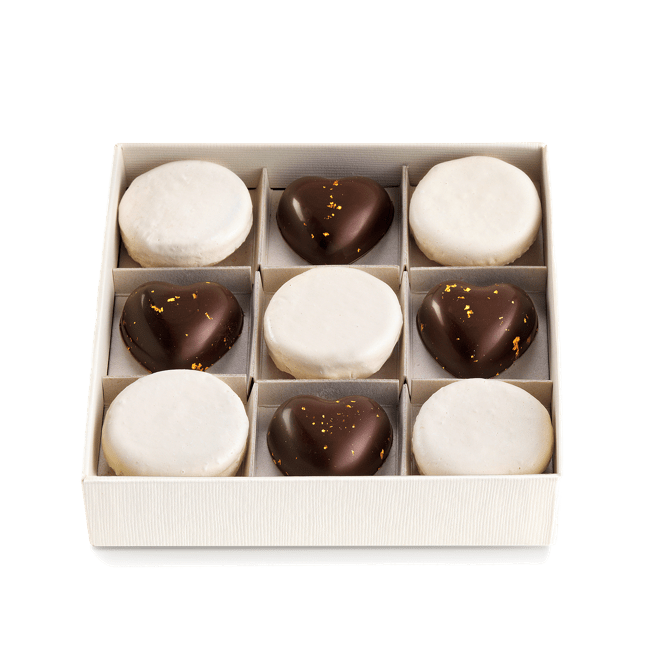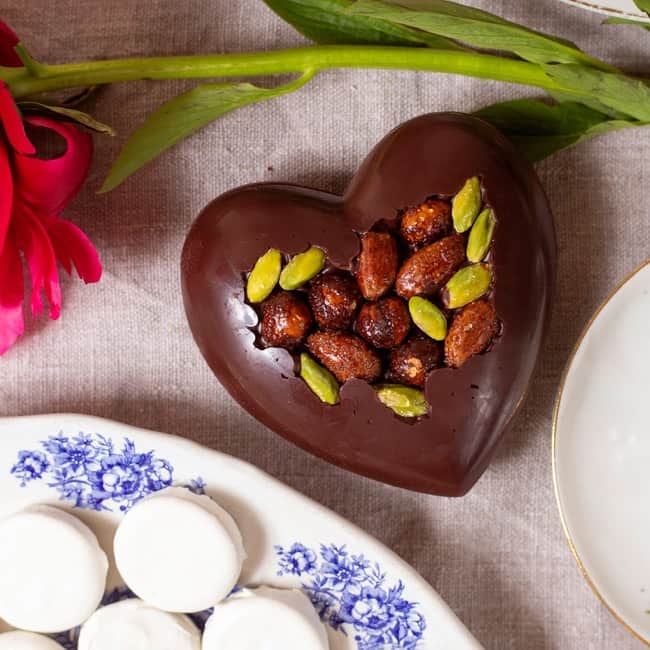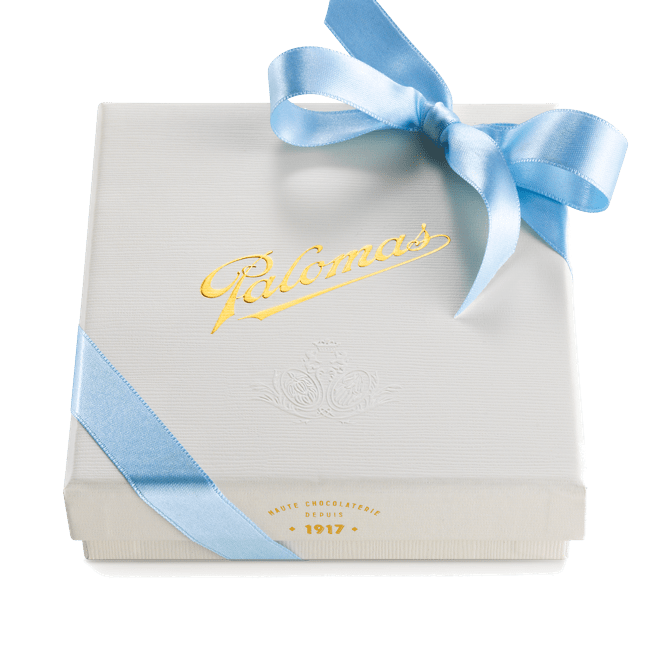 Assortment Palets de Fourvière® & Gold Glitter Heart
Box of 9 Palets of Fourvière And 9 Darjeeling Tea Hearts.
Our iconic Fourvière palets are exceptionally associated with an original chocolate candy combining a Darjeeling spring tea jelly and a dark chocolate ganache blooming with yellow lemon zest and Timut pepper.
Made in France
27.00 €
Box of 18 pieces
Delivery estimate: on or before Wednesday 31 May with Express France.
This Product is shipped directly from our Boutique in Lyon, France. Packaging will protect from shocks and heat.
Ingredients
Palets de Fourvière: Piedmont hazelnuts, Sugar, Cocoa butter, Cocoa paste, Bresse AOC butter. Meringue: Sugar, egg whites, coffee extract, rum. Glitter Gold Heart : Cream, Cocoa butter, Cocoa paste Venezuela, Sugar, Butter, Inverted sugar, Glucose syrup, Sorbitol, Emulsifier, sunflower lecithin.
Allergens
Nuts, milk, eggs
Conservation
At a temperature below 20°C for up to 8 weeks in their original packaging, protected from odors and humidity.
115x30x115mm - 160g - 168.75 €/kg - Reference: P-001055 - For Products with several flavors, the Chocolate Maker may exceptionnally replace one flavor by another according to production and/or seasonal constraints. Non-contractual photo. Serving suggestion.
Learn More
Discover more about Maison Palomas
Keep in Touch
Receive our Newsletter & be the first to get word of our new Chocolates and of our news.