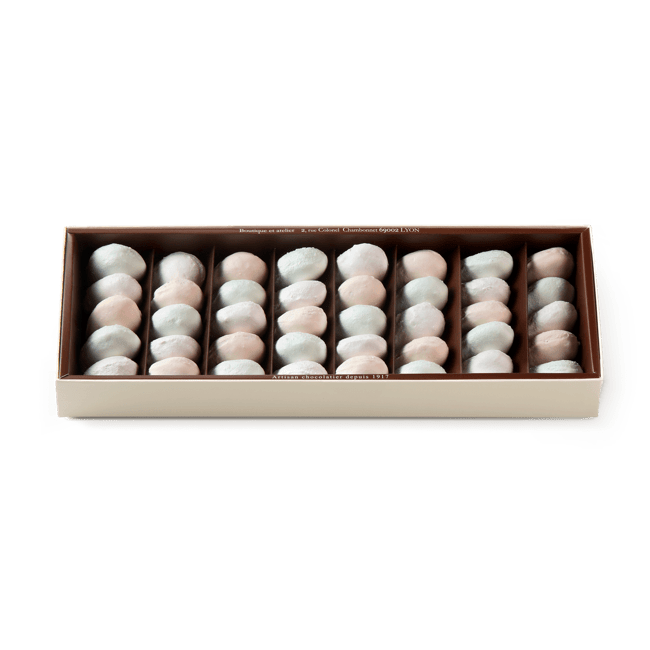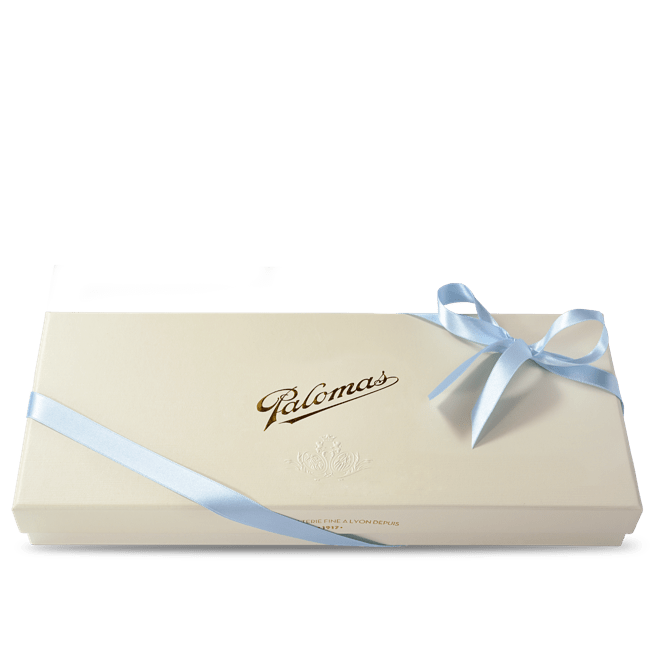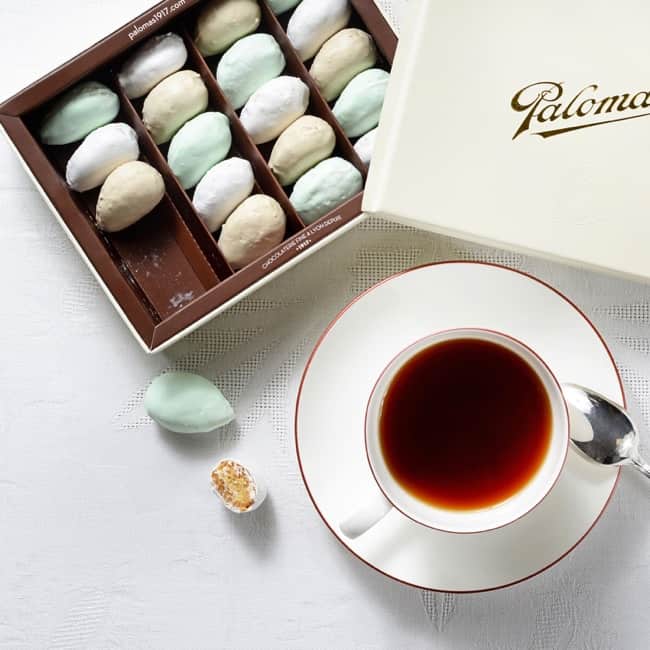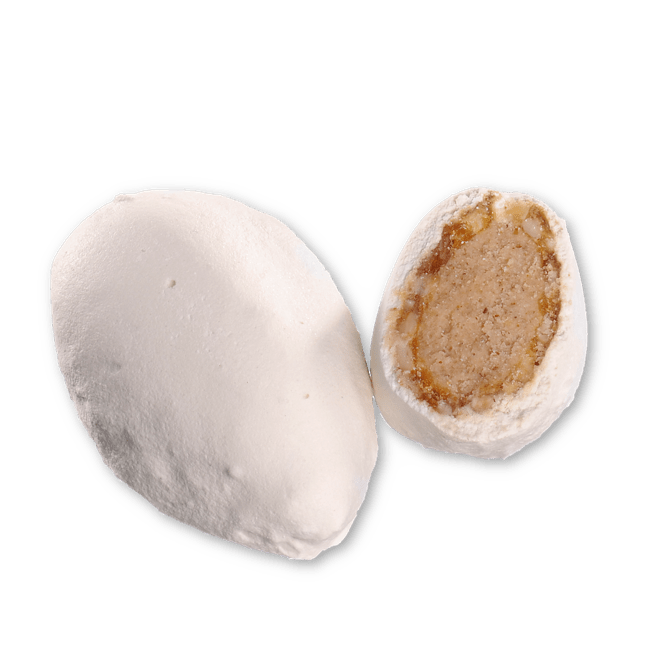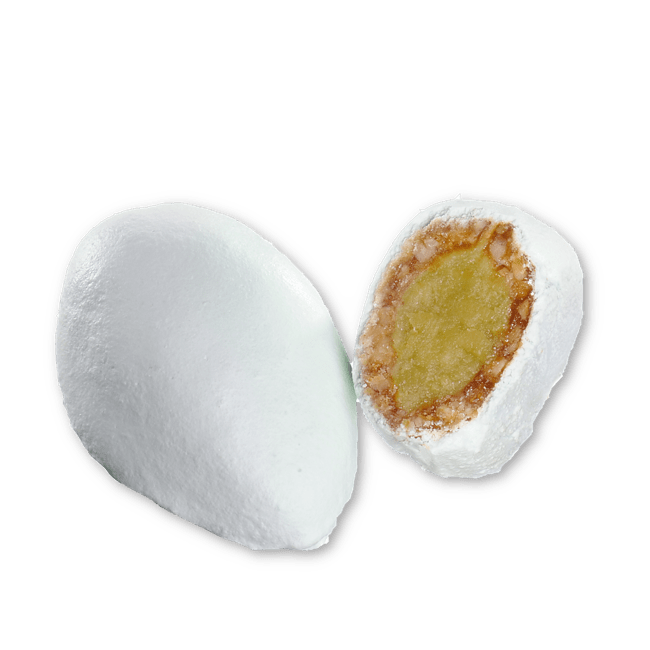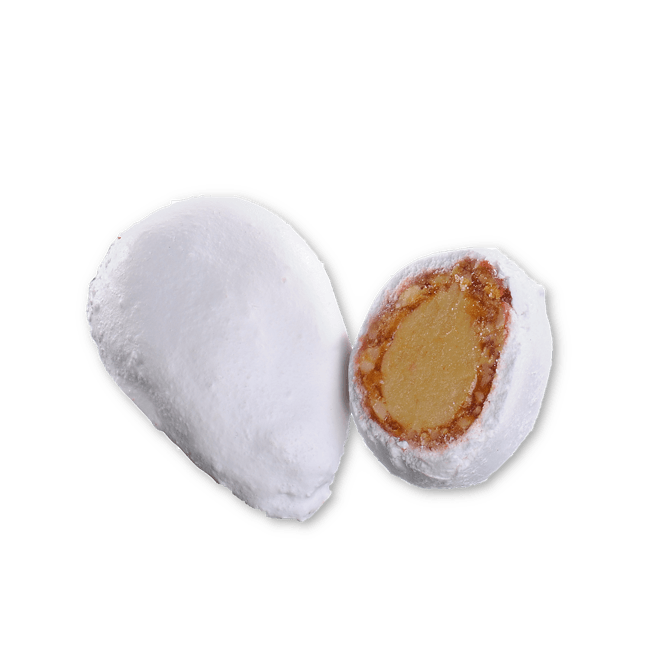 Amandes Bellecour®
A thin, almond nougatine shell, filled and covered in meringue.
Registered trademark ® since 1965
One of the best-known specialities of Maison Palomas. These are delicate confectioneries comprising a thin nougatine shell in the shape of an almond, filled with three different flavours: pistachio marzipan, orange marzipan or almond praline. You can tell the Amandes de Bellecour apart by their colour: Pale green for pistachio, white for orange and cream for praline.
Amandes de Bellecour showcase the tenderness of Drôme Provençale almonds made into both marzipan and praline, paired with pistachios and Sicilian oranges. The nougatine is coated in a fine layer of crunchy meringue.
Made in France
98.00 €
Box of 40 pieces
Delivery estimate: on or before Tuesday 5 December with Express France.
This Product is shipped directly from our Boutique in Lyon, France. Packaging will protect from shocks and heat.
A Word from our Chocolate Master
The many steps that go into making Amandes de Bellecour cannot be performed by machines but require qualified manpower. The nougatine is shaped in our workshop. The marzipan used for the fillings is made with almonds grown in Drôme Provençale. We use Lauranne or Ferragnes varieties. The pistachios used in our marzipan are grown in Sicily, in the village of Bronte. These are the most flavourful pistachios around and are much sought after. The oranges come from Sicily and are crystallised by us before they too are turned into marzipan. The Amandes de Bellecour almond praline is made using nothing but Lauranne or Ferragnes almonds. What makes it special is that it is not caramelised, thus emphasising instead the flavour of the roasted almond. Amandes de Bellecour are coated in meringue by hand. This is in two stages with a drying period in between. Very popular at the beginning of the 20th century, nougatine-based confectioneries fell out of fashion for a while but are now growing in popularity once more. Meringue-coated confectioneries are still very rare. There are only a few artisan companies who still know how to do this.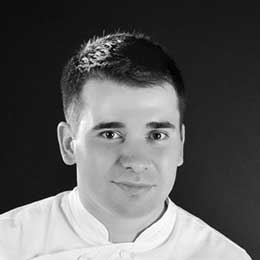 Our Advice
Amandes de Bellecour can be enjoyed at any time of the day, at an ambient temperature (16°C to 24°C) with a cup of tea or a glass of champagne or white wine.
Ingredients
Nougatine: Sugar, almonds, brown sugar, glucose syrup. Pistachio marzipan: Almonds, sugar, Sicilian (Bronte) pistachios, glucose syrup, sorbitol, inverted sugar, kirsch. Orange marzipan: Lauranne almonds, crystallised oranges (Sicilian oranges, sugar, glucose syrup), sugar, glucose syrup, sorbitol, inverted sugar, Grand Marnier. Almond praline: Almonds, sugar, cacao butter. Almonds, pistachios, possible traces of flour and milk.
Allergens
Almonds, pistachios. Possible traces of flour and milk.
Conservation
Eat within four weeks of purchase and store at a temperature below 20°C, in a dry place away from smells.
130x40x315mm - 560g - 175.00 €/kg - Reference: P-00514 - For Products with several flavors, the Chocolate Maker may exceptionnally replace one flavor by another according to production and/or seasonal constraints. Non-contractual photo. Serving suggestion.
Learn More
Discover more about Maison Palomas
Keep in Touch
Receive our Newsletter & be the first to get word of our new Chocolates and of our news.