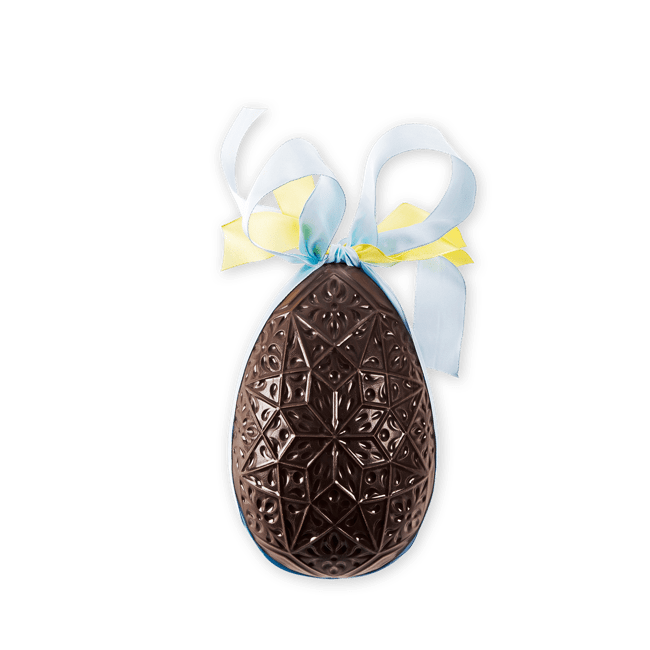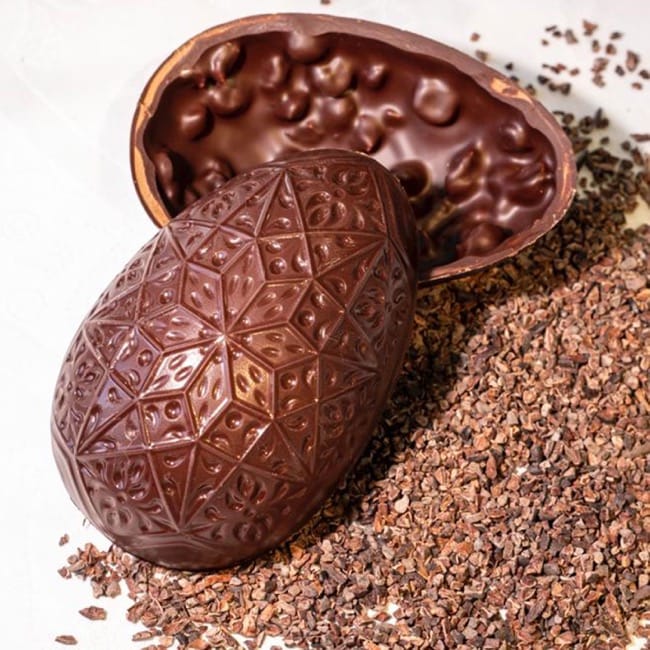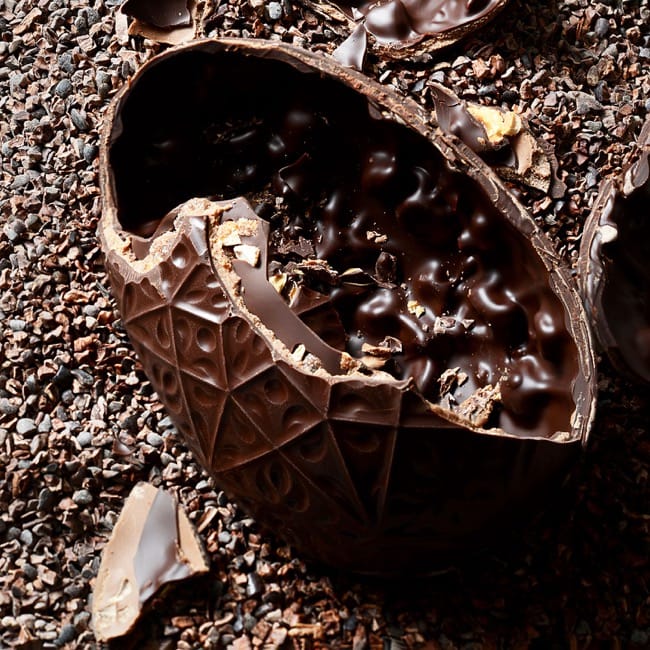 Easter Egg Gianduja, Dark
Dark Chocolate Egg With 70% Cocoa And Piedmont Hazelnut Gianduja
In this exceptional egg, dark chocolate and gianduja flakes follow one another, a few slivers of Piedmont hazelnuts bring crunch and relief with elegance.
Made in France
38.00 €
15cm
Delivery estimate: on or before Tuesday 4 April with Express France.
This Product is shipped directly from our Boutique in Lyon, France. Packaging will protect from shocks and heat.
Ingredients
Dark chocolate 70% (Cocoa mass, sugar, , whole milk powder, vanilla, sunflower lecithin) Gianduja (Piedmont hazelnuts, sugar , Cocoa mass , cocoa butter., fleur de sel.Piedmont hazelnuts, sugar , Cocoa mass ,butter,flower of salt.)
Conservation
Eat within three weeks of purchase and store at a temperature below 20°C, in a dry place away from smells.
100x150x95mm - 270g - 140.74 €/kg - Reference: P-001061 - For Products with several flavors, the Chocolate Maker may exceptionnally replace one flavor by another according to production and/or seasonal constraints. Non-contractual photo. Serving suggestion.
Learn More
Discover more about Maison Palomas
Keep in Touch
Receive our Newsletter & be the first to get word of our new Chocolates and of our news.