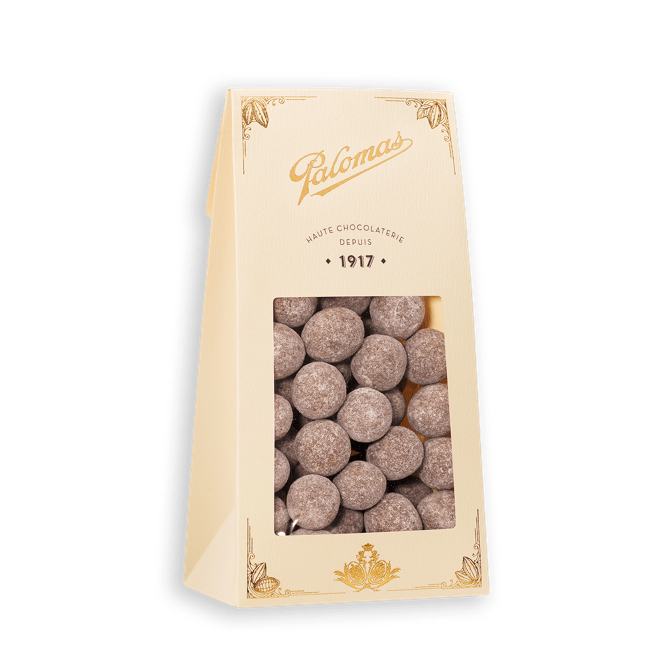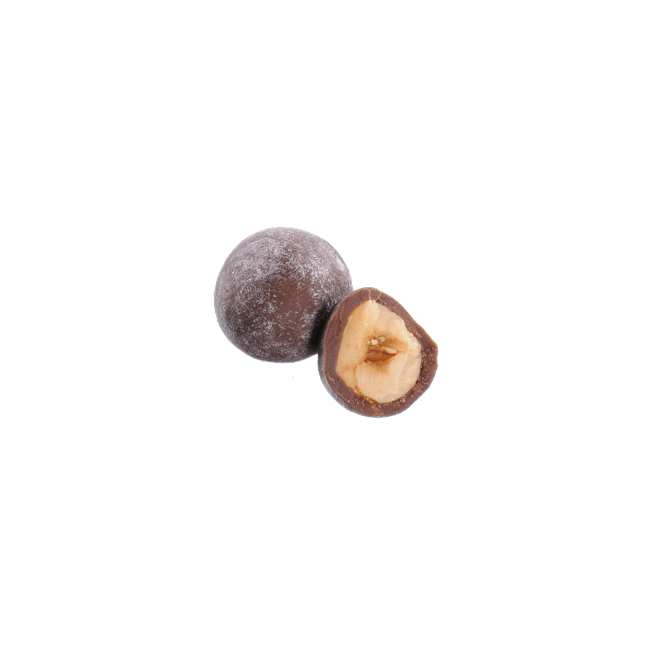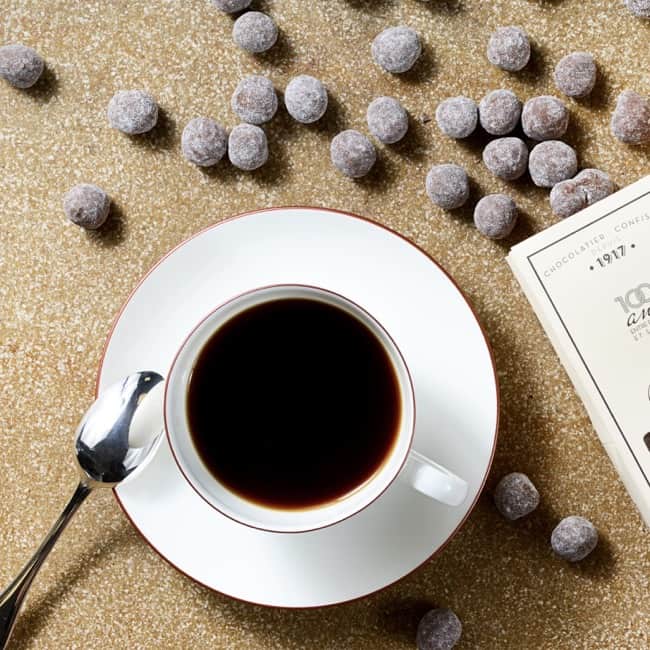 Demoiselles Piedmont Milk
Caramelised Piedmont hazelnuts coated in dark chocolate with 43% cacao content.
Roasted, caramelised Piedmont hazelnuts, seasoned with a pinch of fleur de sel salt and then coated in milk chocolate with 43% cacao content.
The deep-roasted and delicately caramelised Piedmont hazelnuts go beautifully with this high-cacao content milk chocolate.
Made in France
18.00 €
180g pack
Delivery estimate: on or before Friday 6 October with Express France.
This Product is shipped directly from our Boutique in Lyon, France. Packaging will protect from shocks and heat.
A Word from our Chocolate Master
High quality nuts are full-roasted and then delicately caramelised, thus expressing all their aromatic notes. The caramel makes the Demoiselles even crunchier and, by contrast, brings out the power of the soft chocolate centre.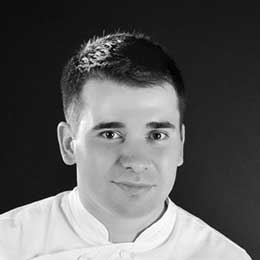 Our Advice
Demoiselles can be enjoyed at any time of the day, at temperatures below 24°C. Pair with a glass of Madeira or port, or a cup of tea or coffee.
Ingredients
Piedmont hazelnuts, dark chocolate (43% minimum cacao content, sugar, vanilla pod).
Allergens
Hazelnuts. Possible traces of milk, flour.
Nutritional Values
Average nutritional values per 100g Energy: 2466.5 kJ (594.3 kcal), Fat: 46.5g (of which saturated fatty acids: 15g), Carbohydrates: 32.7g (of which sugars: 31.9g), Protein: 10.6g, Salt: 0.1g
Conservation
Eat within three months of purchase and store at a temperature below 20°C. Eat within three weeks of opening.
55x155x65mm - 180g - 100.00 €/kg - Reference: P-00992 - For Products with several flavors, the Chocolate Maker may exceptionnally replace one flavor by another according to production and/or seasonal constraints. Non-contractual photo. Serving suggestion.
Learn More
Discover more about Maison Palomas
Keep in Touch
Receive our Newsletter & be the first to get word of our new Chocolates and of our news.