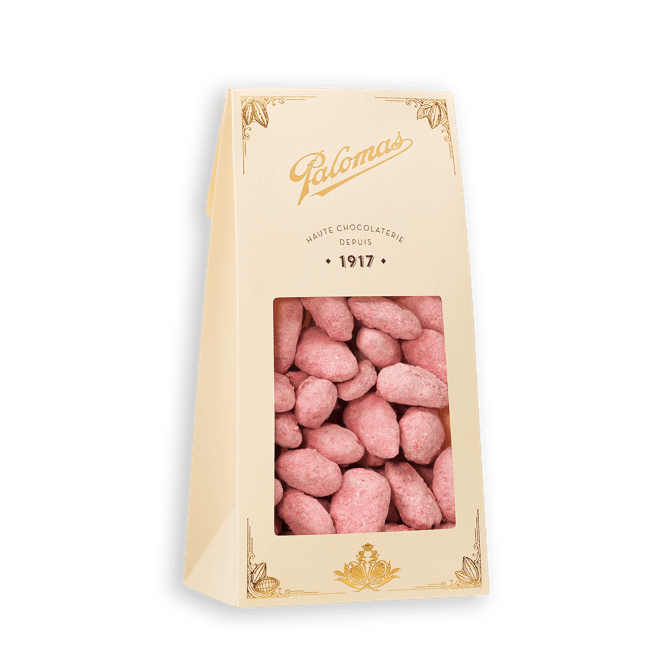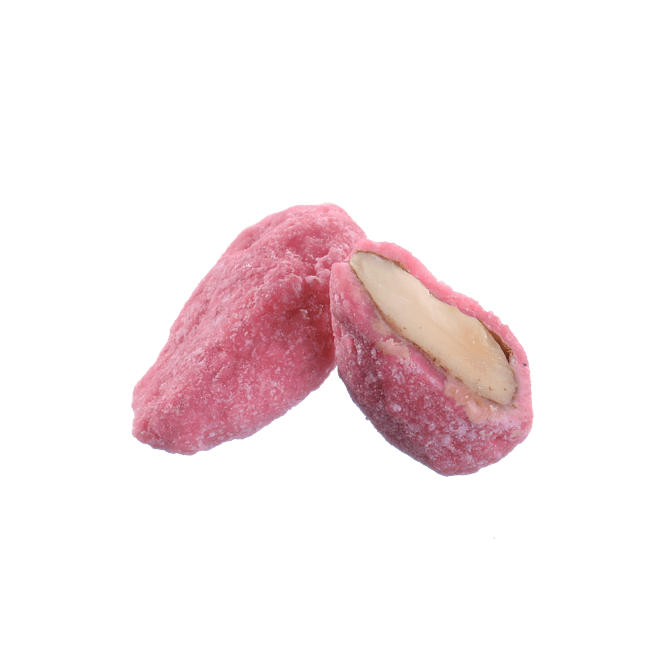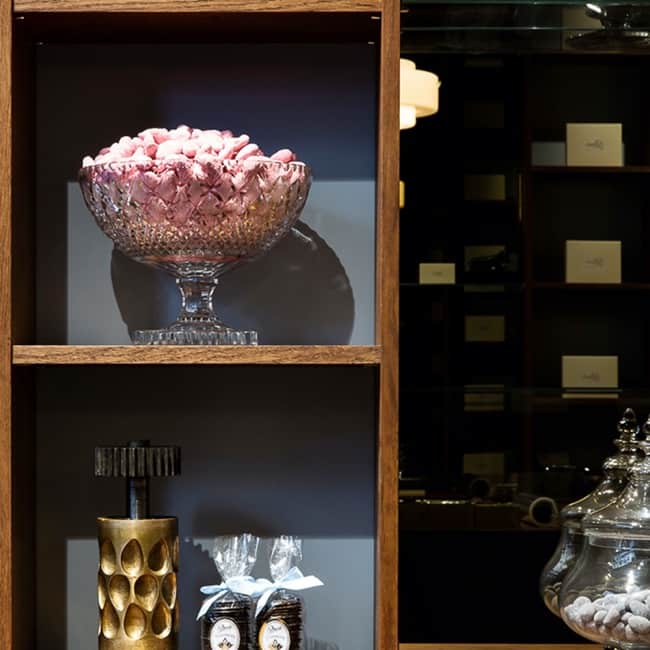 Pink Pralines
Drôme Provençale almonds coated in vanilla sugar and delicately flavoured with orange blossom.
Exceptional almonds made even more so by a crunchy coating of orange blossom-flavoured sugar. A speciality of the Auvergne Rhône-Alpes region, our pink Pralines are made from Ferragnes almonds grown in Drôme Provençale. The sugar coating is flavoured with Acacia honey, vanilla pods and orange blossom extract. Our pink pralines contain 60% almonds.
Made in France
18.00 €
180g pack
Delivery estimate: on or before Friday 6 October with Express France.
This Product is shipped directly from our Boutique in Lyon, France. Packaging will protect from shocks and heat.
A Word from our Chocolate Master
Provence almonds have become rare as people have stopped growing them. French almond orchards are few and far between, and small in size. And yet French varieties are of the highest quality in terms of taste - their names sound almost like a song: Ferragnes, Ferraduel, Lauranne, Mandaline and Aï. We make it a point of honour to support the development of these French cultures by buying our almonds directly from local producers, with no middlemen.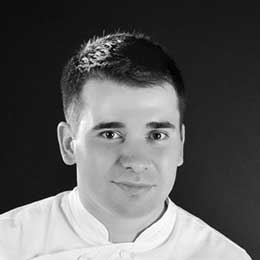 Ingredients
Ferragnes almonds, caster sugar, glucose syrup, honey, vanilla pods, orange blossom extract.
Allergens
Almonds. Possible traces of gluten.
Nutritional Values
Average nutritional values per 100g: Energy: 416 kcal, Protein: 8.2g, Carbohydrates: 49.9g (of which sugars: 43.1g), Fat: 18.5g (of which saturated fats: 1.5g), Salt: 0.01g
Conservation
Eight weeks after purchase at a temperature below 20°C.Ferragnes almonds, caster sugar, glucose syrup, honey, vanilla pods, orange blossom extract.
55x155x65mm - 180g - 100.00 €/kg - Reference: P-00774 - For Products with several flavors, the Chocolate Maker may exceptionnally replace one flavor by another according to production and/or seasonal constraints. Non-contractual photo. Serving suggestion.
Learn More
Discover more about Maison Palomas
Keep in Touch
Receive our Newsletter & be the first to get word of our new Chocolates and of our news.