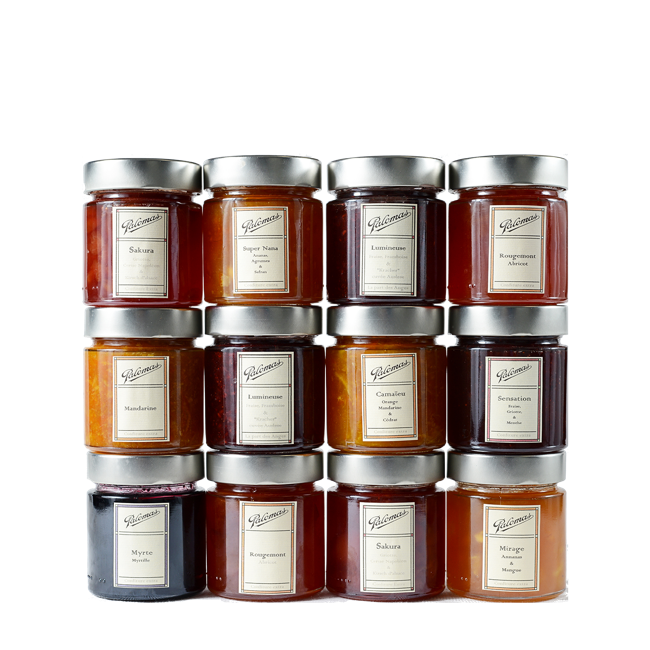 Jam French Kiss
An Association of A Sweet Gewurtztraminer Wine And Charlotte Strawberries
It is a kiss that is honey and lemon, lively and floral - and ephemeral…
An "Angel's Share" jam combining a sweet Gewurtztraminer vendanges tardives "Hugel" and strawberries from Chasselay.
Made in France
A Word from our Chocolate Master
The "Angel's Share" is a category of products created at the request of our friend Georges Dos Santos, a wine merchant (his shop, Antic Wine, is in Vieux Lyon) and "flying sommelier", to combine fruit and wine. Initially we made jams and then came the first crystallised citrus fruits and finally chocolates. The numerous excellent bottles used during this collaboration convinced us of the exceptional character of the flavour of these products. Those products belonging to the "Angel's Share" category are made in small quantities. Often the amount made is equal to a bottle of wine or a sudden inspiration. As a result, the products in this category are not automatically renewed but replaced by other combinations of ingredients. Our jams are made in our workshop in Place Bellecour using seasonal fruits, picked when they are ripe. Our fruits are cleaned, prepared and chopped before being macerated twice so that the sugar can slowly penetrate the flesh. The jams are then made in small quantities over an open fire in a copper cauldron. This is the best way to make jam quickly and so best maintain the flavour of the fruit. We choose fruit from local growers when it comes to "red fruits" (strawberries and raspberries etc.), apricots, peaches and pears etc. Citrus fruits come from Maison du Citron in Menton.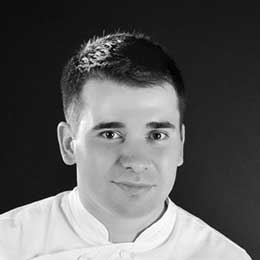 Ingredients
after opening, keep in the fridge.Charlotte strawberries, sugar, Caubeigt 2015 Jurançon, lemon juice, fruit pectin. Jam made with 65g of fruit per 100g. Total sugar content: 60g per 100g.
65x82x65mm - 240g - 46.25 €/kg - Reference: P-00644 - For Products with several flavors, the Chocolate Maker may exceptionnally replace one flavor by another according to production and/or seasonal constraints. Non-contractual photo. Serving suggestion.
Learn More
Discover more about Maison Palomas
Keep in Touch
Receive our Newsletter & be the first to get word of our new Chocolates and of our news.