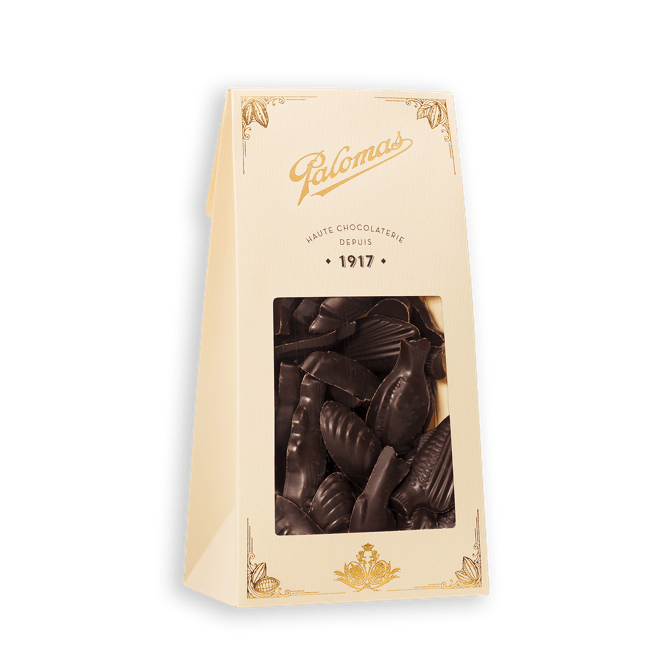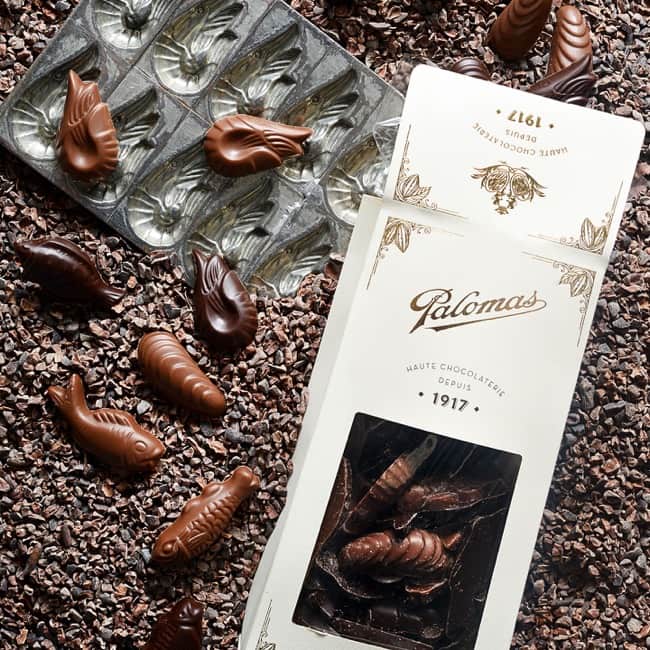 Easter Chocolates. Dark
61% Cocoa Dark Chocolate Easter
"In attack of fine cocoa notes melting into a lengthening of beautiful notes of roasted dried fruits."
A well-balanced chocolate that will satisfy both gourmets and enlightened connoisseurs.
Made in France
17.00 €
200g Pack
This product is currently not available.
Ingredients
70% dark chocolate (Cocoa mass from GHANA, sugar, cocoa butter, vanilla, sunflower lecithin)
Conservation
Eat within eight weeks of purchase and store at a temperature below 20°C, in a dry place away from smells.
85x160x55mm - 200g - 85.00 €/kg - Reference: P-001065 - For Products with several flavors, the Chocolate Maker may exceptionnally replace one flavor by another according to production and/or seasonal constraints. Non-contractual photo. Serving suggestion.
Learn More
Discover more about Maison Palomas
Keep in Touch
Receive our Newsletter & be the first to get word of our new Chocolates and of our news.