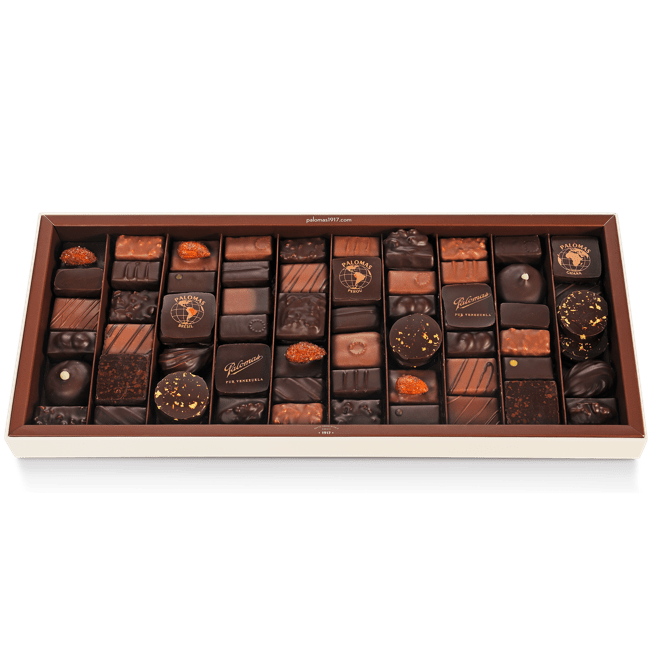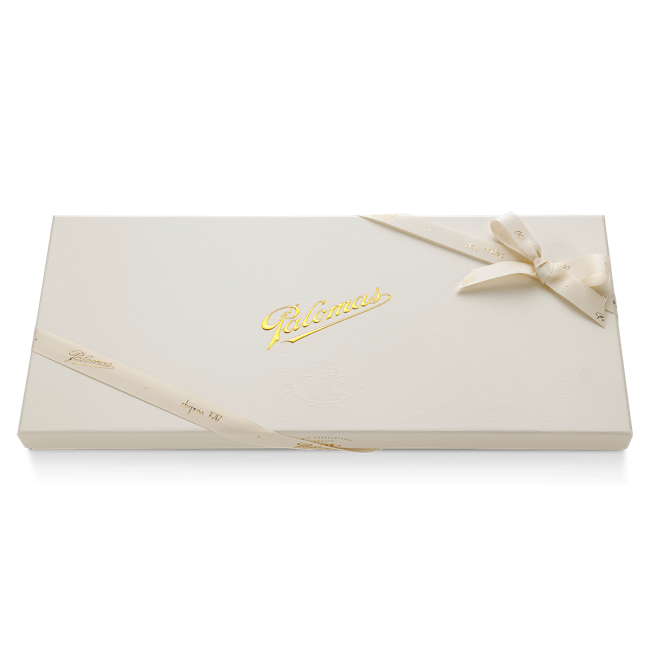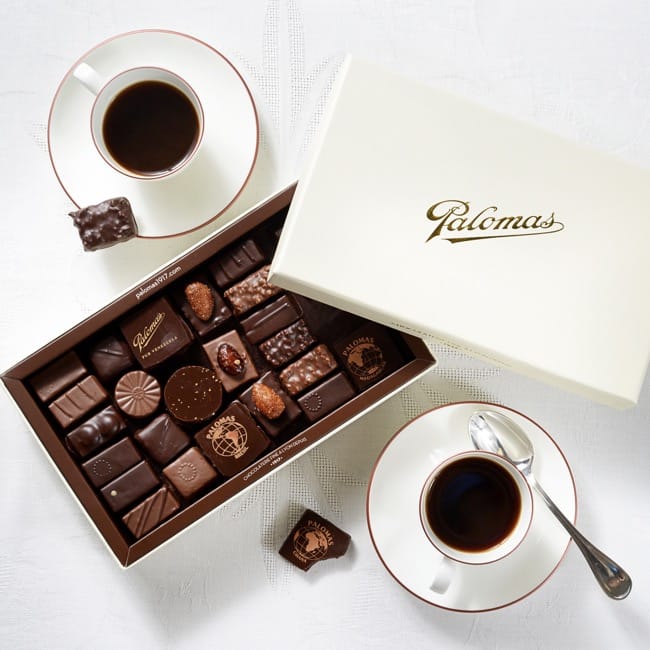 Chocolate Assortment Milk
An Assortment Containing Our Milk Chocolate-Coated Marzipans, Ganaches And Pralines.
As well as our specialities, Palomas also offers a wide range of fine chocolates.
Our gift boxes include some 10 kinds of chocolates: ganaches, pralines, giandujas and toffees. All our chocolates are hand-made.
By using the highest quality ingredients, we produce chocolates with strong flavours, using no tricks. Opening a box of chocolates is a moment of smiles, of discovery and of sharing...
Made in France
78.00 €
640g box
This product is currently not available.
A Word from our Chocolate Master
"We believe simplicity is the ultimate sophistication. We select the finest ingredients and, applying the rules of our art, we extract their aromatic substance without resorting to tricks. Our chocolates are traditional in taste but modern in the moderate use of sugar and the search for natural ingredients close to home. The best cacao beans, almonds from Drôme Provençale, Piedmont hazelnuts, seasonal fruits from the hills around Lyon, AOC Bresse dairy products - each adds their own richness to Maison Palomas® chocolates. We also place great store by mastering artisanal techniques, setting us apart from standardised production. Because we believe that hand-made cannot always be replaced by the machine. We make all our base mixtures in our workshop (pralines, marzipans and crystallised fruits etc.), which also guarantees inimitable flavour."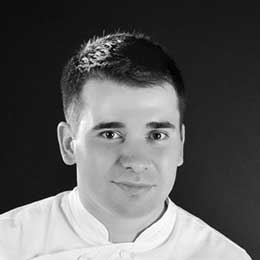 Our Advice
The chocolates can be enjoyed at any time of the day, at temperatures below 20°C. Pair with a glass of Madeira or port, or a cup of tea or coffee.
Ingredients
milk chocolate (43% minimum cacao content, sugar, powdered whole milk). Cream, sugar, almonds, butter, hazelnuts, pure cacao paste, cacao butter, glucose syrup, inverted sugar, sweetener (sorbitol), dextrose, passion fruit juice, coffee, lemon, honey, crêpes dentelles (milk, eggs, flour, sugar, salt), vanilla pods.
Allergens
Hazelnuts, almonds, milk, eggs, flour.
Conservation
Eat within three weeks of purchase and store at a temperature below 20°C, in a dry place away from smells.
160x35x370mm - 640g - 121.88 €/kg - Reference: P-001096 - For Products with several flavors, the Chocolate Maker may exceptionnally replace one flavor by another according to production and/or seasonal constraints. Non-contractual photo. Serving suggestion.
Keep in Touch
Receive our Newsletter & be the first to get word of our new Chocolates and of our news.